IMPACT OF NITRATE EXPOSURE IN INFANCY ON INDIAN WOMEN'S HEIGHT
Aug. 23, 2019
In a new World Bank report that looks at the impact of water pollution worldwide, one aspect covered is the long-term impact of nitrate exposure experienced during infancy.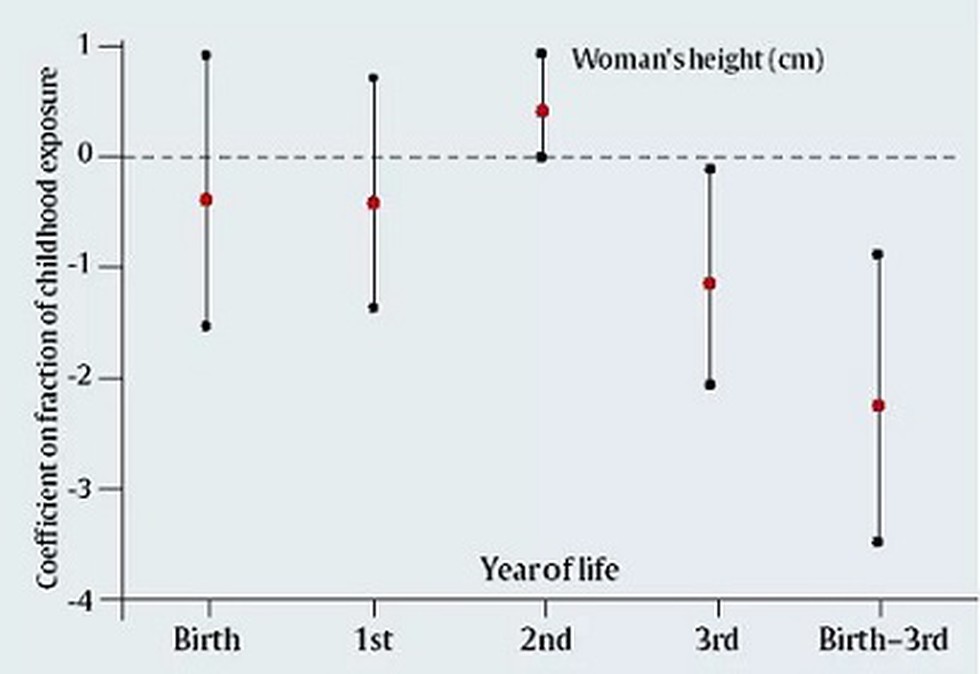 Key findings:
Nitrate levels in groundwater aquifers in India exceeded permissible levels in more than 50 % of the districts across 19 states.


While short-term exposure to nitrates has almost negligible effect on adult height, cumulative exposure over the first 3 years of life has considerable impact.


An infant girl who has been exposed to nitrate levels above the safety threshold in the first three years experiences a 1-2 cm decrease in her adult height.


Given that female adult height in India has increased by approximately 4 cm over the last century, a 1-2 cm loss means that nitrate exposure in infancy can wipe out almost half of this gain in height.