KSHITIJ
July 12, 2019
A documentary film club "KSHITIJ" is being launched at Films Division.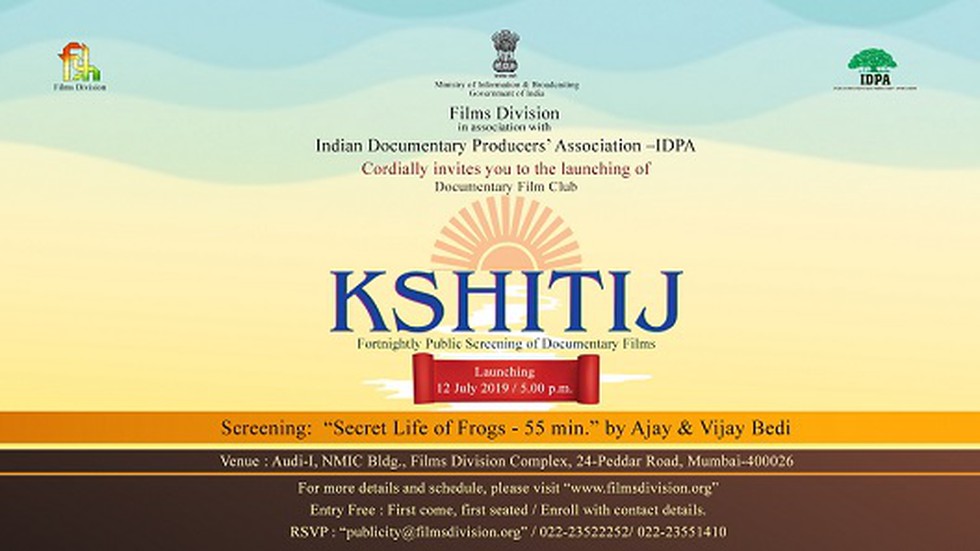 About: 
KSHITIJ is a documentary film club at New Museum Building, Films Division Complex, Mumbai. 


It is being launched by Films Division, Ministry of Information & Broadcasting, Government of India, in association with Indian Documentary Producer's Association (IDPA). 


The public screenings will be organized on the 2nd and 4th Friday of every month during 5:00 pm - 6:30pm at Films Division Complex, followed by a short interaction of audience with the director / curator of the film. 


The acclaimed documentary film "Secret Life of Frogs" by Ajay & Vijay Bedi will be screened as the inaugural film.