Mains Daily Question
Dec. 11, 2019
Q. Recent international trend has been averse to the use of nuclear energy. In this light, discuss the reason inhibiting use of nuclear use energy. Also bring out the positive externalities arising from use of nuclear energy.
Structure of the answer:  
Introduction


Reason for averseness to the use of nuclear energy


Positive things in relation to use of nuclear energy


Conclusion


The Model Answer will be displayed at Dec. 12, 2019, midnight
Current Affairs
Dec. 10, 2019
HUMAN RIGHTS DAY
Human Rights Day is being celebrated on the 10th December.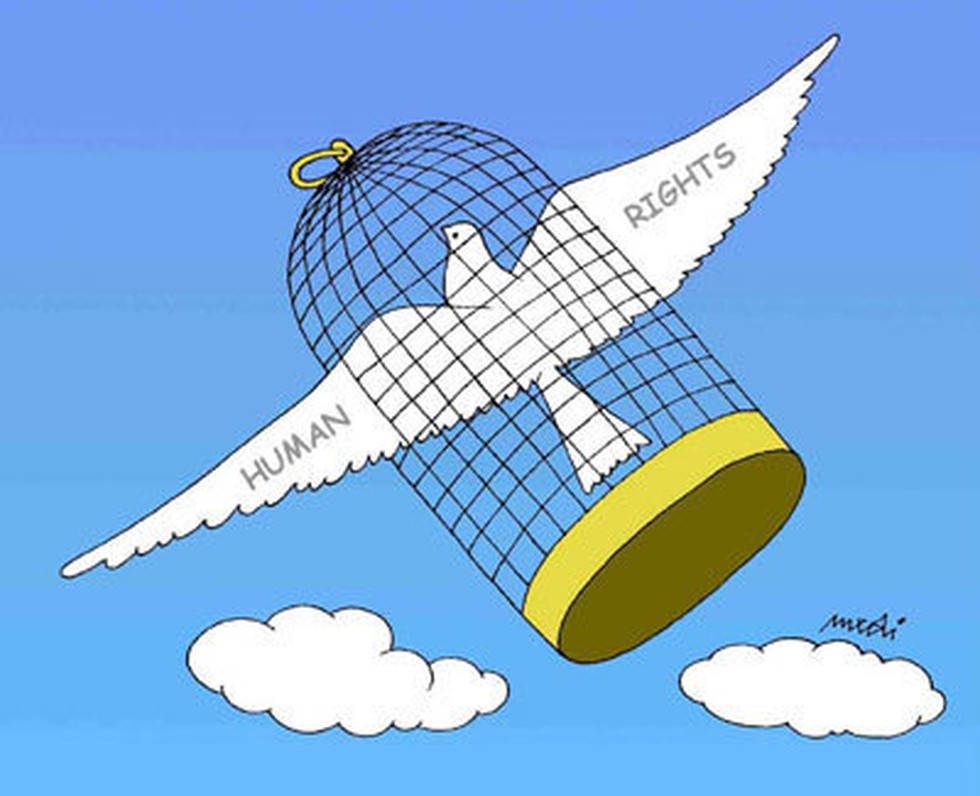 About:
Human Rights Day is celebrated on the 10th December every year to commemorate the Universal Declaration of Human Rights (UDHR), which was adopted and proclaimed by the General Assembly of the United Nations in 1948.


The Declaration recognizes that the inherent dignity and the equal and inalienable rights of mankind are the foundation of justice, freedom and peace in the world.


The United Nations' theme for this year's Human Rights Day is: "Youth Standing up for Human Rights." 


Important Info :
National Human Rights Commission of India (NHRC)?
Since its inception on the 12th October, 1993, the National Human Rights Commission of India (NHRC) has endeavoured to promote a culture of human rights.
The NHRC, like most of the human rights institutions in the world, is a recommendatory body as per the Protection of Human Rights Act passed by Parliament.
Current Affairs
Dec. 10, 2019
HUMAN DEVELOPMENT REPORT (HDR) 2019
The United Nations Development Programme (UNDP) released the 2019 Human Development Report (HDR), entitled "Beyond income, beyond averages, beyond today: inequalities in human development in the 21st Century".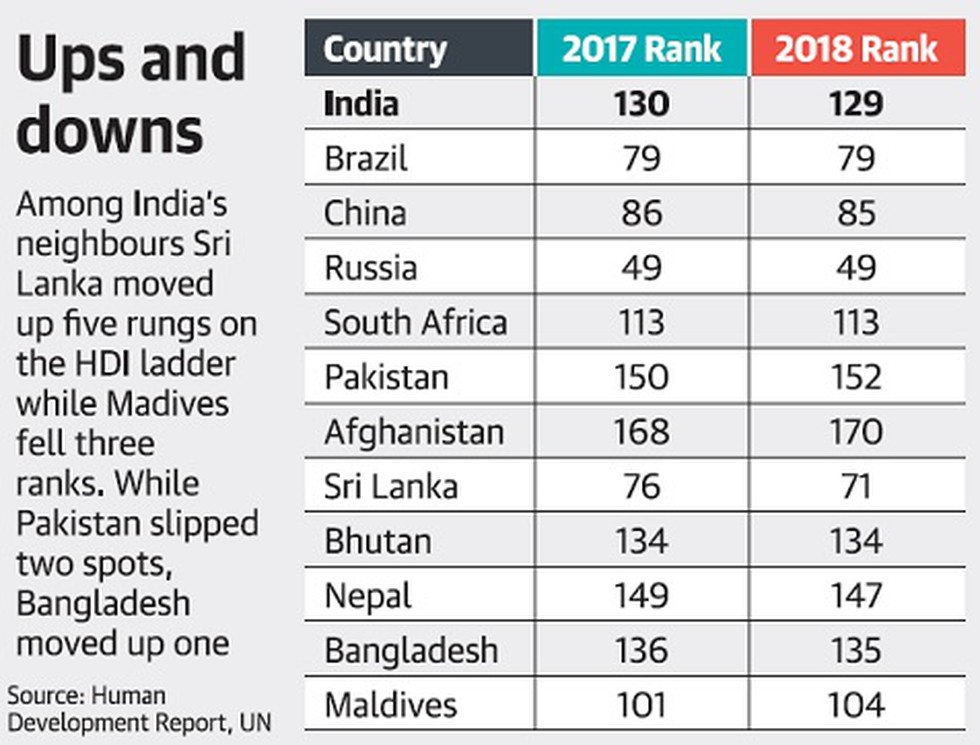 Human Development Index (HDI):
The HDI measures average achievement in three basic dimensions of human development — life expectancy, education and per capita income.


India ranks 129 out of 189 countries on the 2019 HDI — up one slot from the 130th position last year. India's HDI value increased by 50% (from 0.431 to 0.647), which places it above the average for other South Asian countries (0.642).


Norway, Switzerland and Ireland occupied the top three positions in that order. Germany is placed fourth along with Hong Kong, and Australia secured the fifth rank on the global ranking.


Among India's neighbours, Sri Lanka (71) and China (85) are higher up the rank scale while Bhutan (134), Bangladesh (135), Myanmar (145), Nepal (147), Pakistan (152) and Afghanistan (170) were ranked lower on the list.


South Asia was the fastest growing region in human development progress witnessing a 46% growth over 1990-2018, followed by East Asia and the Pacific at 43%. 


inequality-adjusted HDI (IHDI):
The Inequality-adjusted HDI (IHDI) indicates percentage loss in HDI due to inequalities.


For IHDI, India's position drops by one position to 130, losing nearly half the progress (.647 to .477) made in the past 30 years.


Gender Inequality Index (GII):
In the Gender Inequality Index (GII), India is at 122 out of 162 countries. Neighbours China (39), Sri Lanka (86), Bhutan (99), Myanmar (106) were placed above India.


The world is not on track to achieve gender equality by 2030 as per the UN's Sustainable Development Goals. It may take 202 years to close the gender gap in economic opportunity — one of the three indicators of the GII.


Important Info :
Social Norms Index:
The Report presents a new social norms index that looks at the links between social beliefs and gender equality in multiple dimensions.
The new "social norms index" in the Report says that in half of the countries assessed, gender bias has grown in recent years. It shows that only 14% of women and 10% of men worldwide have no gender bias.
Current Affairs
Dec. 10, 2019
ARMS (AMENDMENT) BILL, 2019
The Arms (Amendment) Bill, 2019 was passed by the Lok Sabha.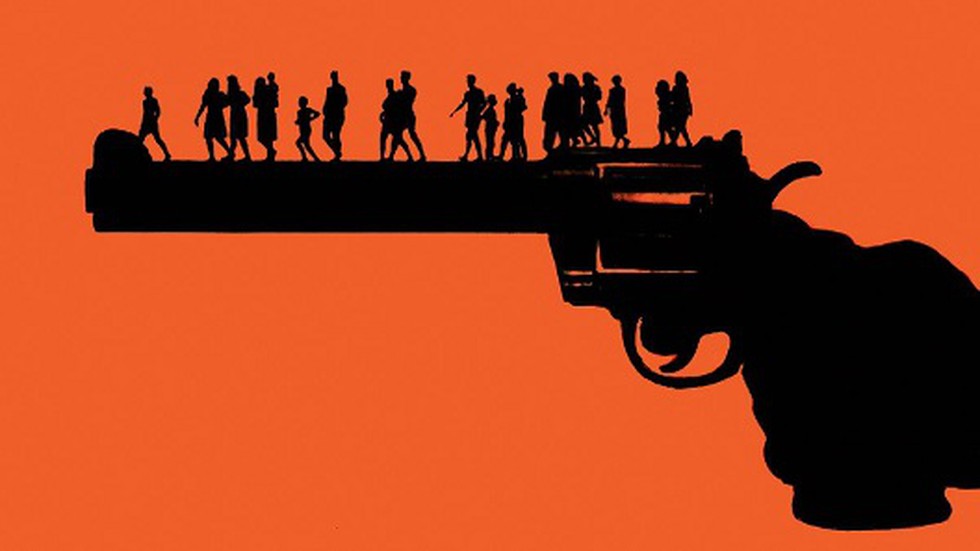 About:
The Bill seeks to amend the Arms Act, 1959.


License for acquiring firearms: Under the Act, a license must be obtained to acquire, possess, or carry any firearm. The Bill reduces the number of permitted firearms from three to one. The Bill also increases the duration of the validity of a firearm license from three years to five years.


Ban on firearms: The Bill prohibits procuring un-licensed firearms, and the conversion of one category of firearms to another without a license. It also allows members of rifle clubs or associations to use any firearm for target practice instead of only point 22 bore rifles or air rifles.


Increase in punishment: The Bill increases the punishment to imprisonment between seven and 14 years for carrying of prohibited ammunition without a license.


New offences: The Bill adds following news offences –

Forcefully taking a firearm from police or armed forces: This is punishable with imprisonment between 10 years and life imprisonment


Celebratory gunfire which endangers safety of others: This is punishable with imprisonment of up to two years, or fine of up to one lakh rupees, or both.






Tracking of firearms: The central government may make rules to track firearms and ammunition from manufacturer to purchaser to detect, investigate, and analyse illicit manufacturing and trafficking. 


Important Info :
Firearms is in the Union List and the State governments have only limited jurisdiction relating to ammunition.
Current Affairs
Dec. 10, 2019
IS 10500:2012
Consumer Affairs Minister Ram Vilas Paswan said that the Bureau of Indian Standards (BIS) is preparing the ground for enforcement of piped water quality standards in the states.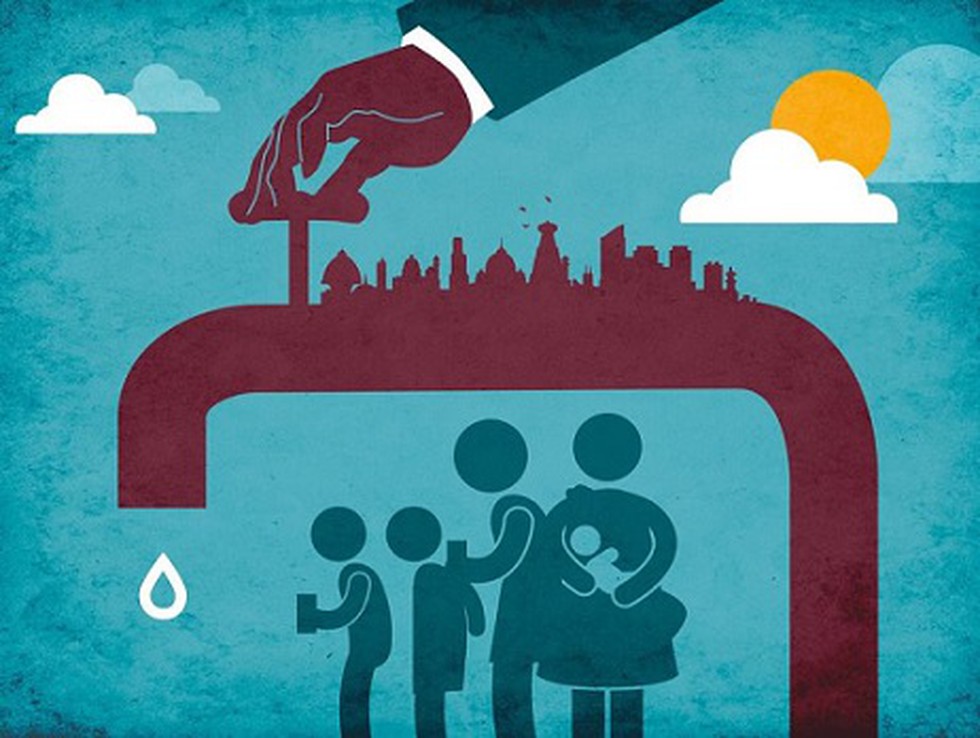 About:
He was speaking at a workshop organised by BIS to disseminate information about the requirements of IS 10500:2012, the piped water quality standard.


However, it is not yet clear whether the Centre's own flagship mission to provide piped water to all households by 2024 will implement the BIS standard.


Unlike the BIS standard for bottled water, which is mostly produced by private companies, the standard for piped water — largely supplied by government agencies — is not yet mandatory.


Jal Shakti is the nodal Ministry for the Jal Jeevan Mission to provide functional household tap connections to 14.6 crore rural households by 2024. 


Current Affairs
Dec. 10, 2019
WADA
The World Anti-Doping Agency (WADA) banned Russia from international sporting events for 4 years, including the 2020 Tokyo Olympics and the 2022 Beijing Winter Olympics, after accusing Russia of falsifying data from an anti-doping laboratory.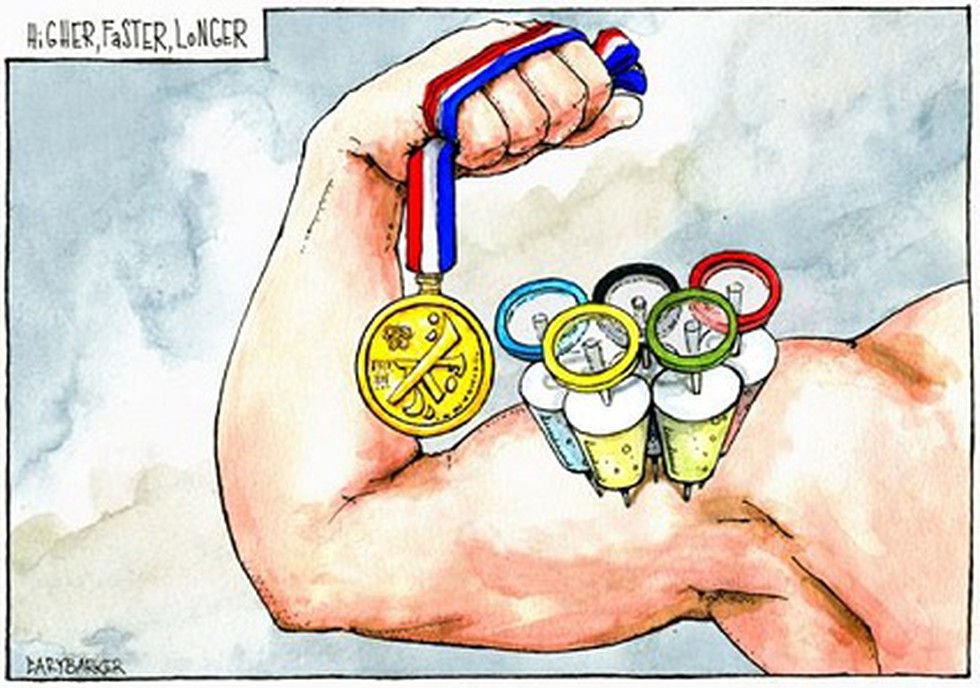 About:
The ruling means Russian athletes will still be allowed to compete at the Tokyo Olympics as neutrals, but only if they can demonstrate that they were not part of what WADA believes was a state-sponsored system of doping.


Participants will have to prove that they were not involved in the doping schemes as described by the McLaren report, or they did not have their samples affected by the manipulation.


In 2016, Professor Richard McLaren, an independent investigator working on behalf of WADA published a report showing that more than 1,000 Russians athletes in over 30 sports were involved in or benefited from state-sponsored doping between 2011 and 2015. 


Important Info :
World Anti-Doping Agency (WADA)?
The World Anti-Doping Agency is a foundation initiated by the International Olympic Committee to promote, coordinate and monitor the fight against drugs in sports.
The agency's key activities include monitoring of the World Anti-Doping Code, whose provisions are enforced by the UNESCO International Convention against Doping in Sport.
Headquarters: Montreal, Quebec, Canada.
Established in: 1999.
Current Affairs
Dec. 10, 2019
THE SIPRI TOP 100 ARMS‑PRODUCING AND MILITARY SERVICES COMPANIES, 2018
The Stockholm International Peace Research Institute (SIPRI) released a new report titled "The SIPRI Top 100 Arms‑Producing And Military Services Companies, 2018."
About:
Sales of arms and military services by the sector's largest 100 companies (excluding those in China) totalled $420 billion in 2018, marking an increase of 4.6 % compared with the previous year.


The turnover of the 100 biggest arms manufacturers came to 420 billion dollars. US manufacturers alone accounted for 59 % of the market, or a turnover of 246 billion dollars, up 7.2 % on the previous year.


Russia was second in the rankings for arms production, with 8.6 % of the market, just ahead of the United Kingdom on 8.4 % and France on 5.5 %. The study did not include China, for lack of sufficient data


The top five spots in the ranking are held exclusively by arms companies based in the United States: Lockheed Martin, Boeing, Northrop Grumman, Raytheon and General Dynamics. These five companies alone accounted for 35 % of total Top 100 arms sales in 2018.


The combined arms sales of the three Indian arms companies listed in the Top 100 were $5.9 billion in 2018—a decrease of 6.9 % on 2017. The decline is mainly a result of Indian Ordnance Factory's significant 27 % drop in arms sales. 


Important Info :
Stockholm International Peace Research Institute (SIPRI)?
Location: SIPRI is an international institute based in Stockholm, Sweden.
Established in:
Purpose: It is dedicated to research into conflict, armaments, arms control and disarmament. It provides data, analysis and recommendations, based on open sources, to policymakers, researchers, media and the interested public.
The SIPRI Arms Industry Database was created in 1989. Chinese companies are not included in the database because of a lack of available data.
Current Affairs
Dec. 10, 2019
SANNA MARIN
Finland's Social Democrats elected Sanna Marin, a 34-year-old former transport minister to the post of the prime minister, making her the world's youngest serving prime minister.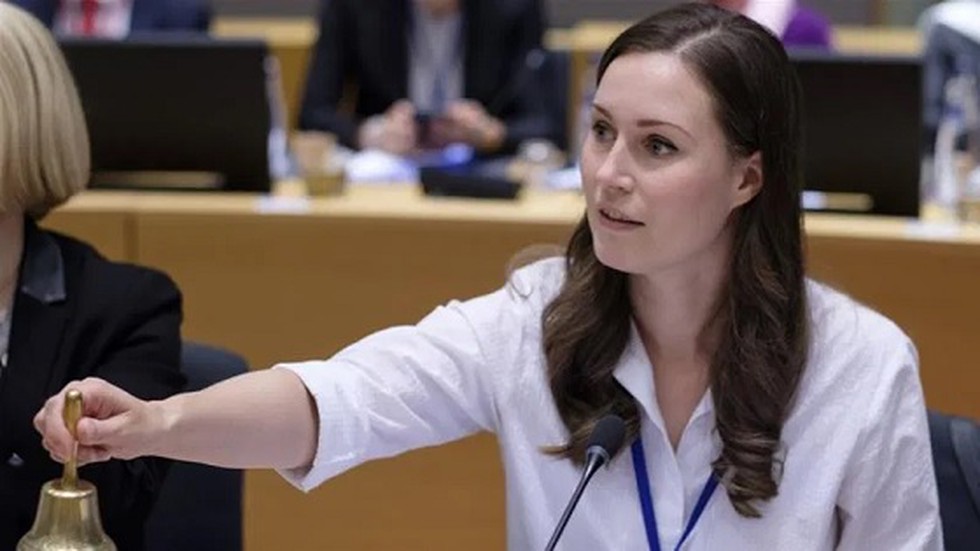 About:
Sanna Mirella Marin (born 1985) is a Finnish politician. A Social Democrat, she has been member of the Parliament of Finland since 2015 and the Minister of Transport and Communications since June 2019.


After Antti Rinne left his position as prime minister, Social Democratic Party of Finland selected Marin as its candidate for new prime minister 8 December 2019.


If confirmed, Marin will become the world's youngest currently-serving prime minister, Finland's youngest-ever prime minister and Finland's third female prime minister.


When she takes office, Ms Marin will be the world's youngest sitting prime minister. New Zealand PM Jacinda Ardern is 39, while Ukrainian premier Oleksiy Honcharuk is 35. 


Current Affairs
Dec. 10, 2019
PASHU KISAN CREDIT CARDS
The First Pashu Kisan credit cards in India were distributed to 101 animal farmers in Bhiwani in Haryana.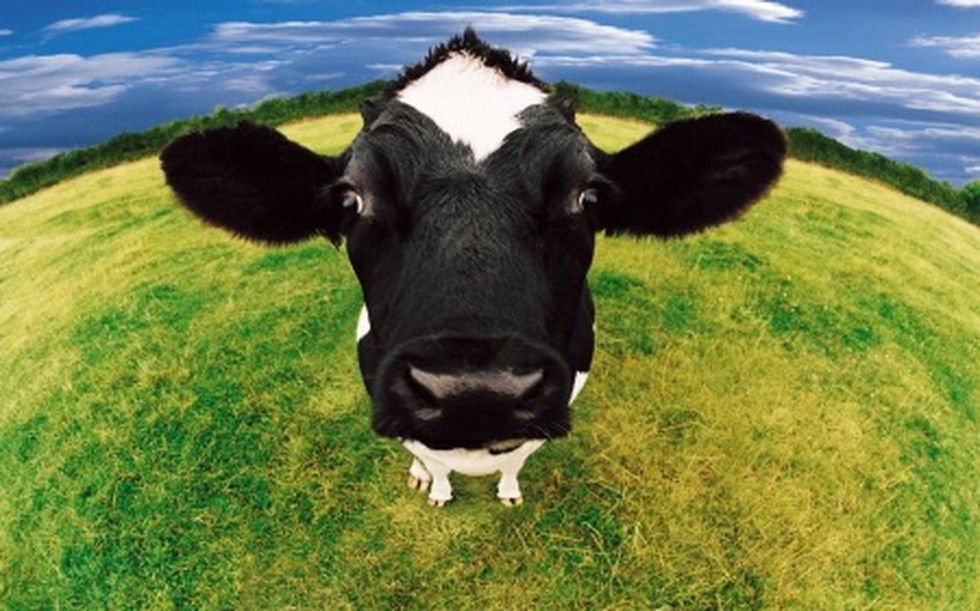 About:
Haryana Government has set a target to issue 10 lakh Pashu Kisan Credit cards by March 2021.


Under the Scheme, banks give Rs 40783 for a cow and Rs 60249 for a buffalo. The credit amount for goat and sheep each is Rs 4063. In the case of a pig, it is Rs 16337 per pig. For Hens, it is Rs 720 per layer and Rs 161 per broiler hen.


Haryana is the first state to implement this scheme. As many as 101 livestock owners have been handed over cards and can use these to pay for animal feed, etc. They can repay within a stipulated period


The card is along lines of the Kisan credit card scheme and will allot credit according to the animal you own.