15th G20 SUMMIT
Nov. 22, 2020
Prime Minister Narendra Modi has termed the COVID-19 pandemic as an important turning point in history of humanity and the biggest challenge the world is facing since the World War II.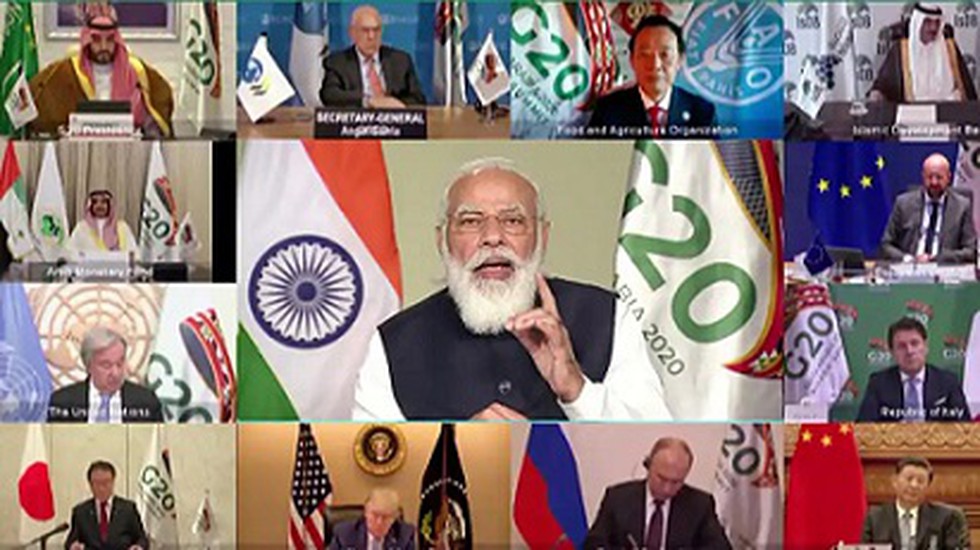 About:
He was speaking at the 15th G20 Summit convened by Saudi Arabia in a virtual format.


Modi called for a new Global Index for the Post-Corona World that comprises four key elements. These are –

creation of a vast Talent Pool,


ensuring that Technology reaches all segments of the society,


Transparency in systems of governance, and


dealing with Mother Earth with a spirit of Trusteeship.






Noting that 'Work from Anywhere' is a new normal in the post-COVID world, the Prime Minister also suggested creation of a G20 Virtual Secretariat as a follow up and documentation repository.


The G20 Leaders' Summit would culminate in the adoption of the Leaders' Declaration and with Saudi Arabia passing on the Presidency to Italy.