AMAZON FIRES
Aug. 25, 2019
Over the last several days, the Amazon rainforest has been burning – mostly caused by farmers clearing land – at a rate that has alarmed environmentalists and governments worldwide.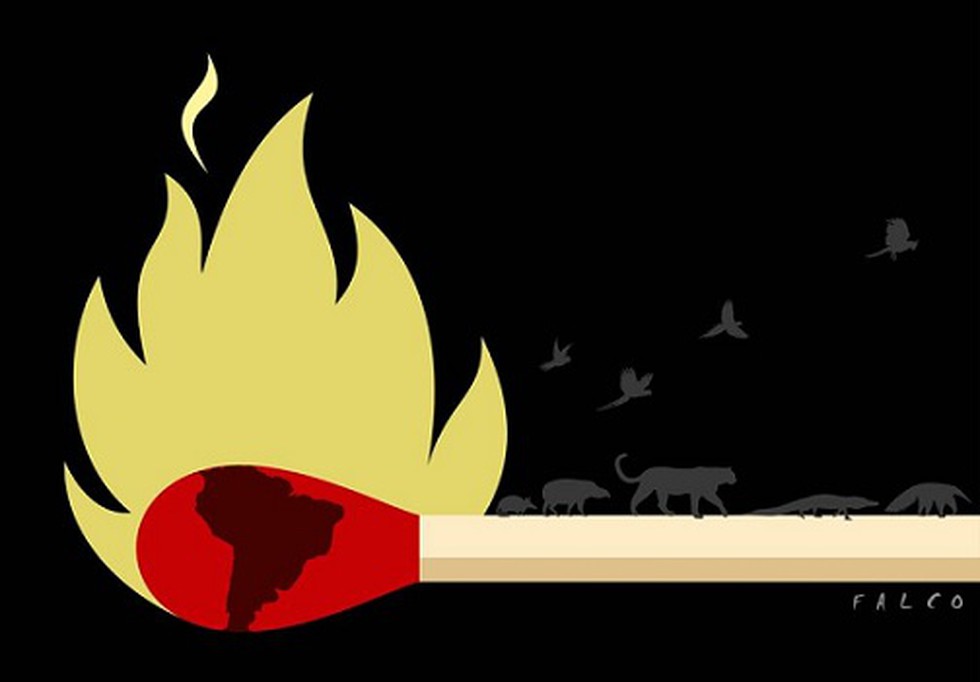 Trend this year: 
There have been more than 72,800 fires in Brazil this year, with more than half in the Amazon region -- an 80% increase compared with the same period last year -- according to the country's National Institute for Space Research (INPE). 


Brazil's Amazon has lost more than 344,500 hectares (1,330 square miles) of forest cover between January and June, according to INPE. 


Reason: 
Forest fires are common in the Amazon during the dry season, which runs from July to October. They can be caused by naturally occurring events, such as by lightning strikes, but also by farmers and loggers clearing land for crops or grazing.


However activists also blame Brazil's far-right president, Jair Bolsonaro, who has encouraged such tree-clearing activities for agriculture and mining.


Concern:
The Amazon, the world's largest rainforest, is roughly half the size of the United States and produces 20 per cent of the oxygen in the Earth's atmosphere.


it is a repository of rich biodiversity and is also home to indigenous communities whose live is now under threat.


Carbon intake by the Amazon basin matches the emissions released by nations in the basin. The burning of forests, therefore, implies additional carbon emissions.


Amazon rainforest influences the water cycle not only on a regional scale, but also on a global scale. The rain produced by the Amazon travels through the region and even reaches the Andes mountain range.