ANTICIPATORY BAIL
Jan. 31, 2020
The Supreme Court ruled that no time limit could be fixed while granting anticipatory bail, and that it could continue till the end of trial.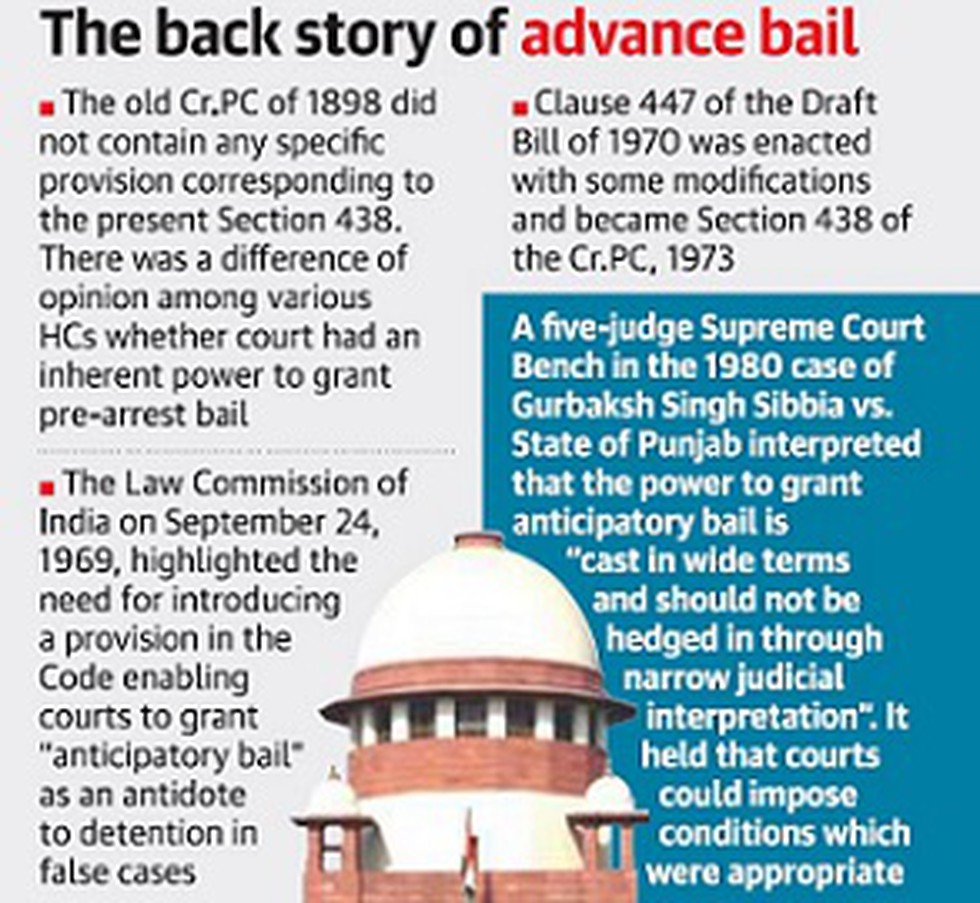 About: 
A five-judge Constitution bench headed by Justice Arun Mishra said the court could extend pre-arrest bail, with suitable conditions, under Section 438 of the Code of Criminal Procedure (CrPC).


The bench was hearing a matter regarding whether anticipatory bail should be limited to a particular period.


According to court, the protection of anticipatory or pre-arrest bail cannot be limited to any time frame or "fixed period" as denial of bail amounts to deprivation of the fundamental right to personal liberty.


According to court, section 438 (anticipatory bail) of the Code of Criminal Procedure protects people from the ignominy of detention in jail for days on end and disgrace to their reputation.