APIARY ON WHEELS
Feb. 14, 2020
Union Minister of MSME flags off Apiary on Wheels in Delhi.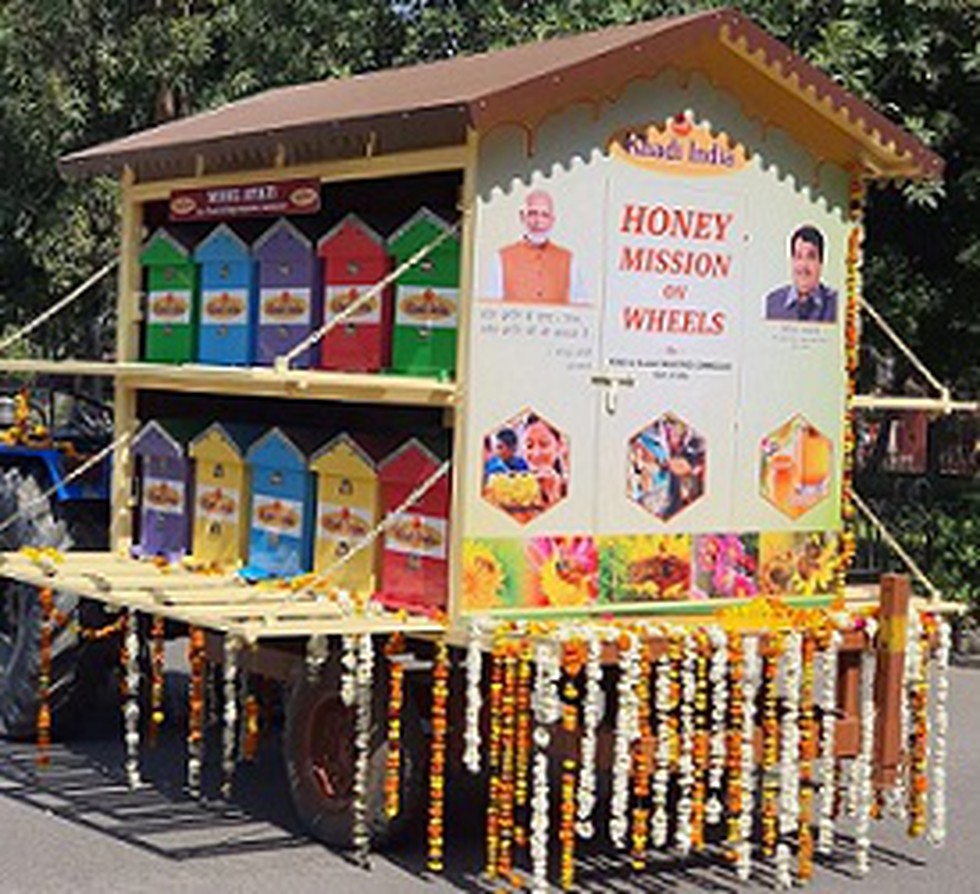 About:
'Apiary on Wheels' is a unique concept designed by Khadi and Village Industries Commission (KVIC) for the easy upkeep and migration of Bee Boxes having live Bee colonies.


Apiary on Wheels is a platform which can carry 20 Bee Boxes from one place to another without any difficulty.