ARTICLE 35A
March 29, 2019
Finance Minister and senior BJP leader Arun Jaitley questioned the constitutional validity of Article 35A, saying it is "constitutionally vulnerable" and has been "hurting" the interests of common people by blocking the economic development of Jammu and Kashmir.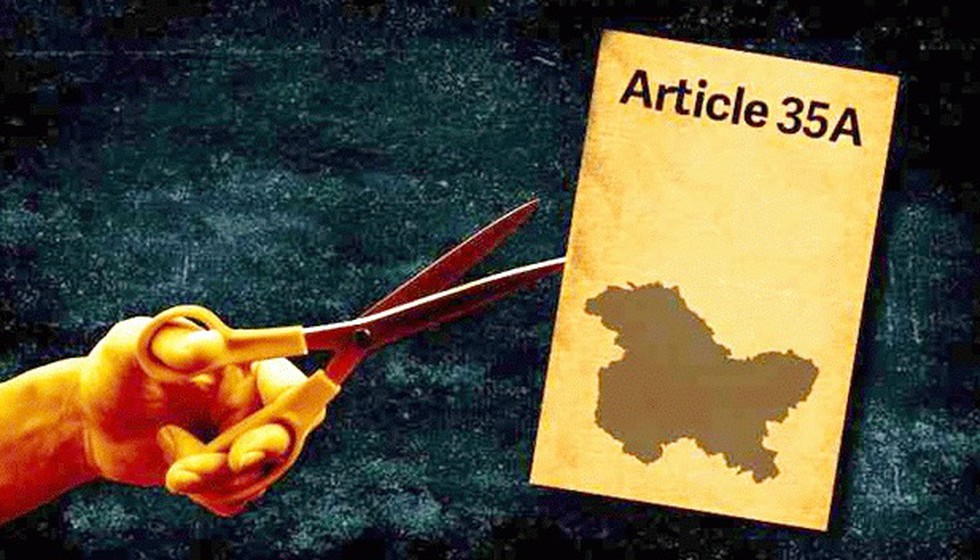 About:
Background:

Article 35A stems from Article 370. It was not passed as per the amending process given in Article 368, but was inserted on the recommendation of J&K's Constituent Assembly through a Presidential Order in 1954.


Article 35A is unique in the sense that it does not appear in the main body of the Constitution — Article 35 is immediately followed by Article 36 — but comes up in Appendix I.






Salient features:

It empowers the J&K legislature to define permanent residents (PRs) of the state.


The J&K Constitution defines a PR as a person who was a state subject on May 14, 1954, or who has been a resident of the state for 10 years, and has "lawfully acquired immovable property in the state".


The definition of PR can be altered when a law is passed for the same by a two-thirds majority of J&K legislature.






Opposition to it: In 2014, an NGO We the Citizens filed a writ petition seeking the striking down of Article 35A on the ground that

It bars non-state subjects from settling and buying property in J&K and encourages a separate identity.


Some believe that the only way to permanently end the Kashmir dispute is to alter its demography by settling people from outside the state, with the right to acquire land and property, and vote in the assembly elections.






However, political parties in J&K oppose it on the following grounds:

It is a part of series of moves to breach the state's special status and going ahead with it will have dangerous ramifications.


Like Article 370, Article 35A was negotiated between the princely state of J&K and the government of India and it is the bedrock of accession.






Present status: The Supreme Court will examine whether it is unconstitutional or violates the basic structure of the Constitution.