AUDIO VISUAL CO-PRODUCTION TREATY B/W INDIA & AUSTRALIA
Aug. 11, 2022
Union Cabinet has approved the signing of an Audio Visual C0-Production Treaty, between India and Australia with a view to promote co-production of films.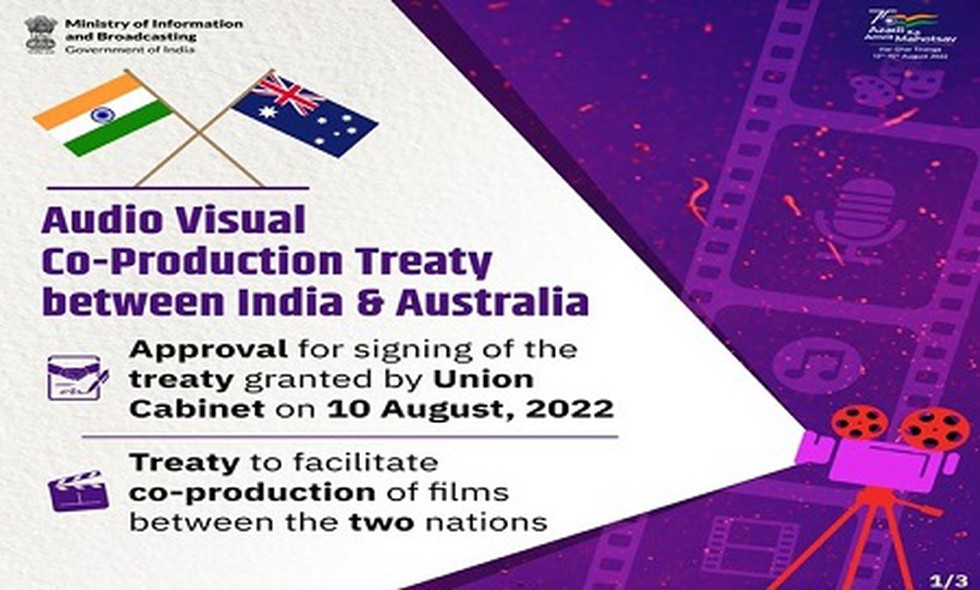 About:
Such agreements are Umbrella Agreements under which private, government agencies enter into contracts to produce films together.
The proposed agreement will boost ties with Australia, lead to exchange of art and culture, showcase the soft power of our country and lead to generation of employment.
India has so far signed 15 Audio Visual Co-production Treaties with foreign countries. Australia has emerged as a preferred destination for shooting of Indian films. India is fast emerging as a major content hub for film makers looking for new projects. India has abundance of exotic locations, talent pool, relatively cheaper cost of production and post production, making India a favoured destination of foreign film makers.