AYUSHMAN BHARAT PM-JAY SEHAT
Dec. 28, 2020
Prime Minister Narendra Modi launched Ayushman Bharat PM-JAY SEHAT to extend coverage to all residents of Jammu & Kashmir.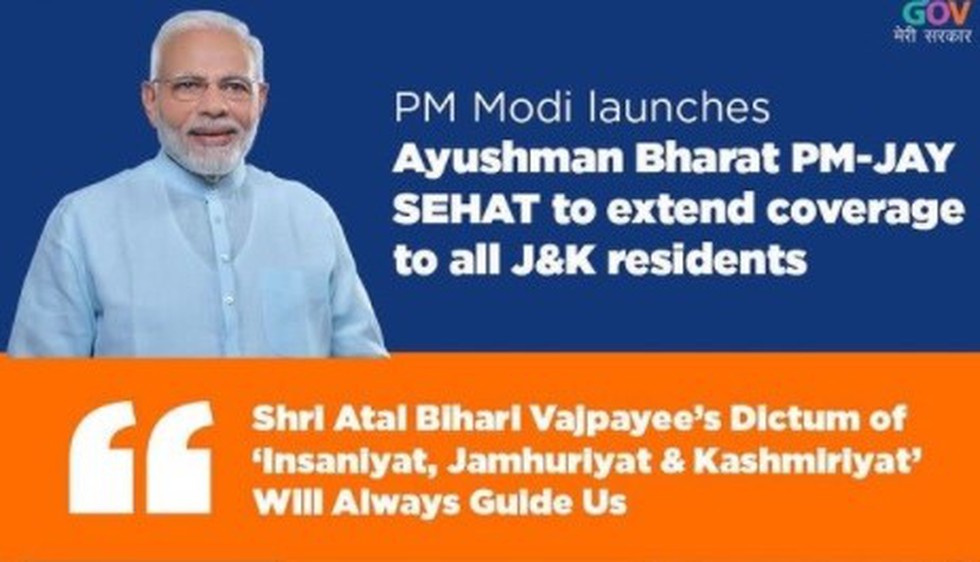 About:
The scheme will provide a financial cover of Rs. 5 lakh per family for in-patient care and surgical procedures.


Getting free treatment of up to 5 lakh rupees under this scheme would improve the ease of living. Right now about 6 lakh families of the state are getting the benefit of Ayushman Bharat Scheme. All 21 lakh families will get the same benefit after the SEHAT scheme.


Another benefit of this scheme would be that treatment is not limited to government and private hospitals in Jammu and Kashmir only. Rather, treatment can be availed from thousands of hospitals empanelled under this scheme in the country.