BABY LEAVE PROXY VOTING
Jan. 31, 2019
British lawmakers have approved a year-long trial of proxy voting for MPs on parental leave.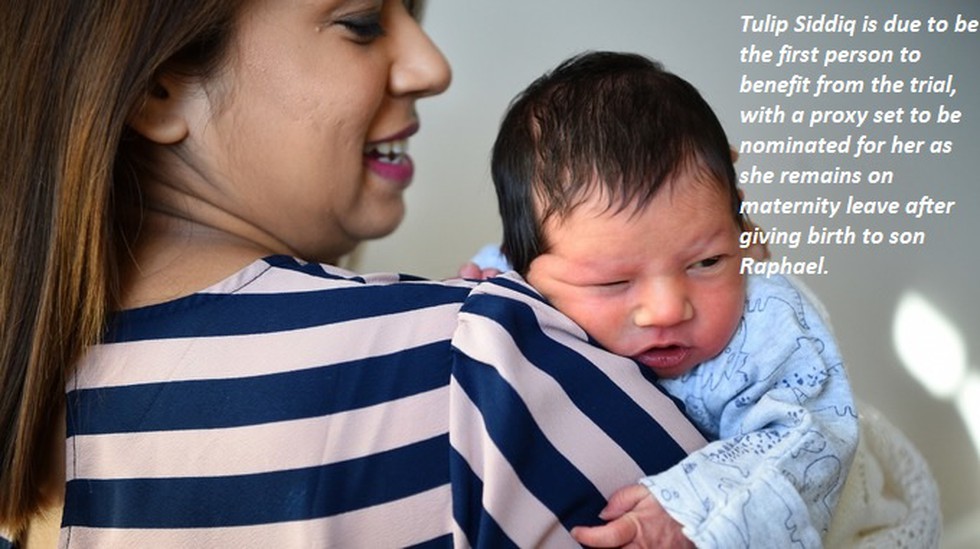 About: 
In British Parliament, if an MP wants their vote counted, they must show up— meaning that during parental leave, their voice in the Commons can go silent. 


For years, some MPs and rights campaigners have been trying to change that by instituting proxy voting, so an MP who is present can cast the vote on behalf of the one who's absent in a situation like parental leave. 


The idea was under discussion the idea for several months but matters came to a head when Opposition Labour MP Tulip Siddiq postponed the birth of her son Raphael by Caesarean section in order to vote on Brexit issue (contributing to the Prime Minister's historic defeat). 


It will allow new parents to nominate a colleague to vote on their behalf. The new proxy vote trial will also apply to MPs who have suffered a miscarriage. 


The vote marks a significant step by preventing parliament being run like an "18th century gentleman's club", amid warnings that female politicians risked being shut out of key votes.