BANDIPUR TIGER RESERVE.
Oct. 28, 2018
'Save Bandipur' campaign, to protest the proposals to construct elevated highways through the Bandipur national park and lifting the ban on night traffic, is gaining momentum.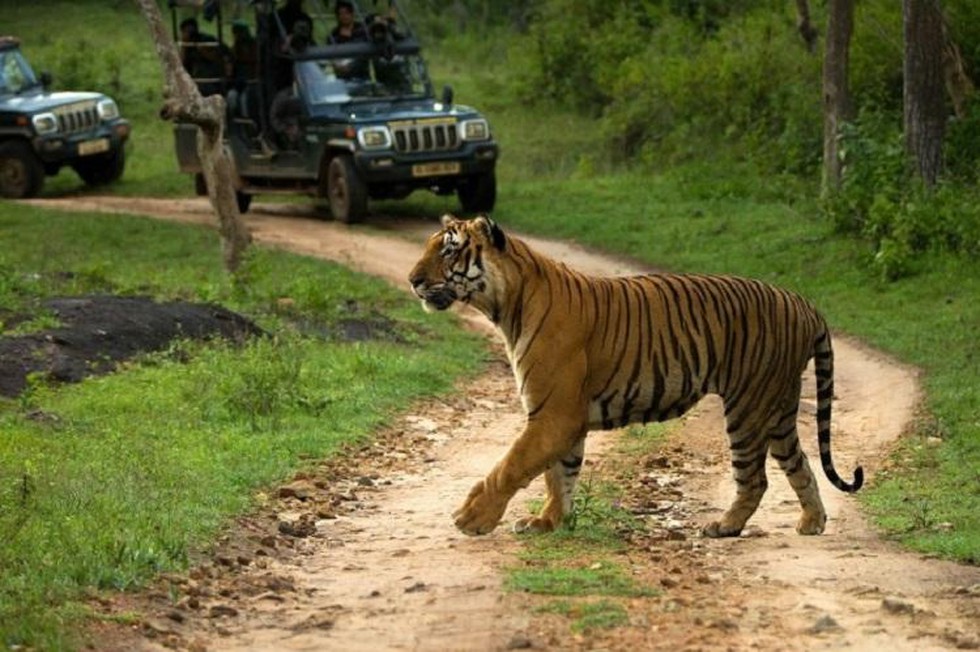 About:
Status: In 1974, it was established as one of the first 9 Tiger Reserves under Project Tiger. In 1985, by including adjacent areas, it was enlarged and named as Bandipur National Park.


Location: Tiger Reserve is situated in two contiguous districts (Mysore and Chamarajanagar) of Karnataka. It is located at the tri-junction area of the States of Karnataka, Tamil Nadu and Kerala.


Bandipur Tiger Reserve is surrounded by

Nagarahole Tiger Reserve (Tamil Nadu) in the North West (Kabini Reservoir separates the two)


Mudumalai Tiger Reserve (Tamil Nadu) in the South and


Wayanad Wildlife Sanctuary (Kerala) in the South West






Together these 4 areas are part of the Nilgiri Biosphere Reserve.


Rivers: The park is situated between Kabini riverin the north and the Moyar river in the south. The Nugu river runs through the park.


Ban on night traffic:
In 2009, Karnataka High Court banned night traffic (between 9 pm and 6 am) on two national highways passing through Bandipur –

NH-67 (linking Karnataka with Tamil Nadu) and


NH-212 (linking Karnataka with Kerala).






Kerala is arguing for removing the restriction on NH-212 as the alternate hilly road to divert the NH-212 traffic is longer by 30 km and adds to fuel consumption.


Arguments in favour of Ban by environmentalists:

Night traffic led to road kills of more than 200 animal species in Bandipur. Ban has reduced Roadkill by nearly 6 times.


Night traffic adversely impacted the life cycle of these species.


Tamil Nadu never contested the decision. Infact, it imposed a similar ban on night traffic through its Mudumalai tiger reserve.


With more than 100 tigers and 1,800 elephants, Bandipur is a success stories of conservation.


Roads proposed under the Bharatmala project will connect Bangalore to different places in Kerala without affecting protected forests.