BCIM CORRIDOR
April 29, 2019
India's decision to skip the Belt and Road Forum (BRF) may have led to the exclusion of the Bangladesh- China- India- Myanmar (BCIM) Economic corridor from the list of projects covered by the China-led Belt and Road Initiative (BRI) umbrella.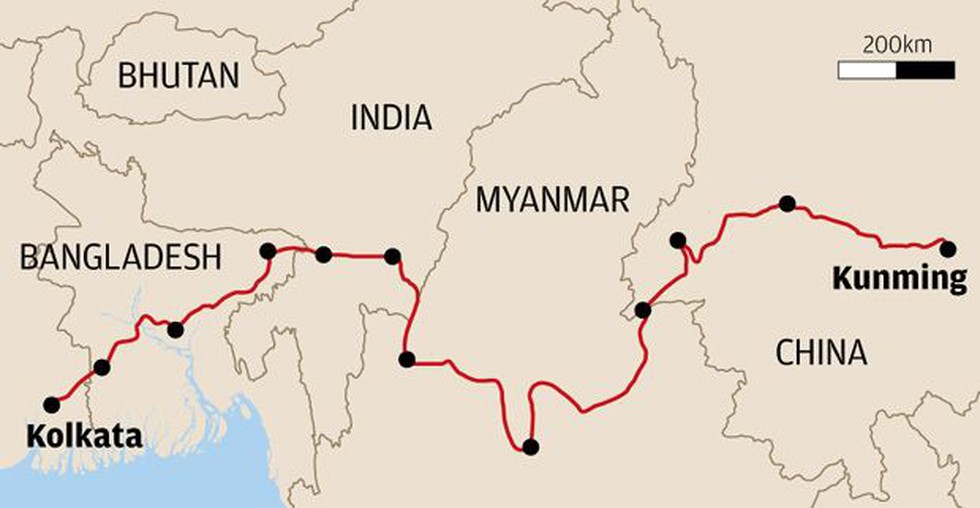 Recent development: 
After the Belt and Road Forum (BRF) which recently concluded in Beijing, the Chinese foreign ministry website has not listed the BCIM as a project covered by the BRI. 


Citing "sovereignty" concerns, India, for the second time, has not officially participated in the BRF, as CPEC—a flagship of the BRI—passes through Pakistan occupied Kashmir (PoK). 


Now, South Asia is being covered by three major undertakings under BRI –

China-Myanmar Economic Corridor (CMEC), 


Nepal-China Trans-Himalayan Multi-dimensional Connectivity Network, including Nepal-China cross-border railway, and 


China Pakistan Economic Corridor (CPEC).