BHAGYALAKSHMI TEMPLE
Dec. 1, 2020
Union Home Minister Amit Shah visited the Bhagyalakshmi temple while on a trip to Hyderabad. And Uttar Pradesh Chief Minister Yogi Adityanath made a pitch for renaming the city as Bhagyanagar.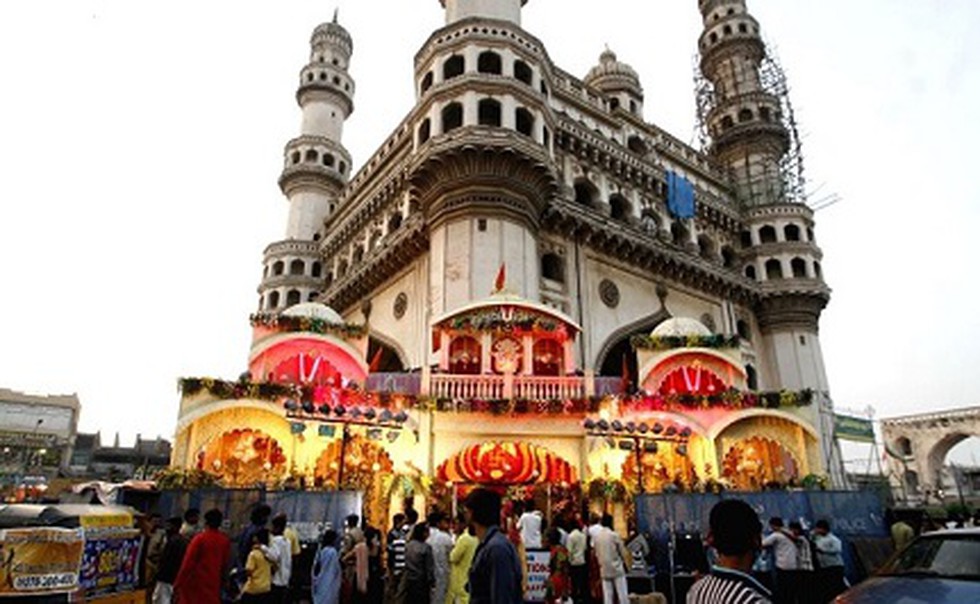 About:
Bhagyalakshmi temple is a small temple dedicated to Goddess Lakshmi, adjacent to the southeast minar of Charminar. Made of bamboo poles and tarpaulins, it has a tin roof, and the southeast minar forms its back wall.


There is no definitive version on how and when exactly it came up, but it has been there since at least the 1960s. Secunderabad MP G Kishan Reddy claimed that the temple predates Charminar, whose construction was started in 1591.


Sources in the Archaeological Survey of India said the temple encroaches on the protective perimeter of Charminar.