BIHAD AREA IN GWALIOR - CHAMBAL REGION
July 31, 2020
Union Agriculture Minister held a meeting with World Bank representatives to bring large Bihad area of Gwalior-Chambal region under agriculture.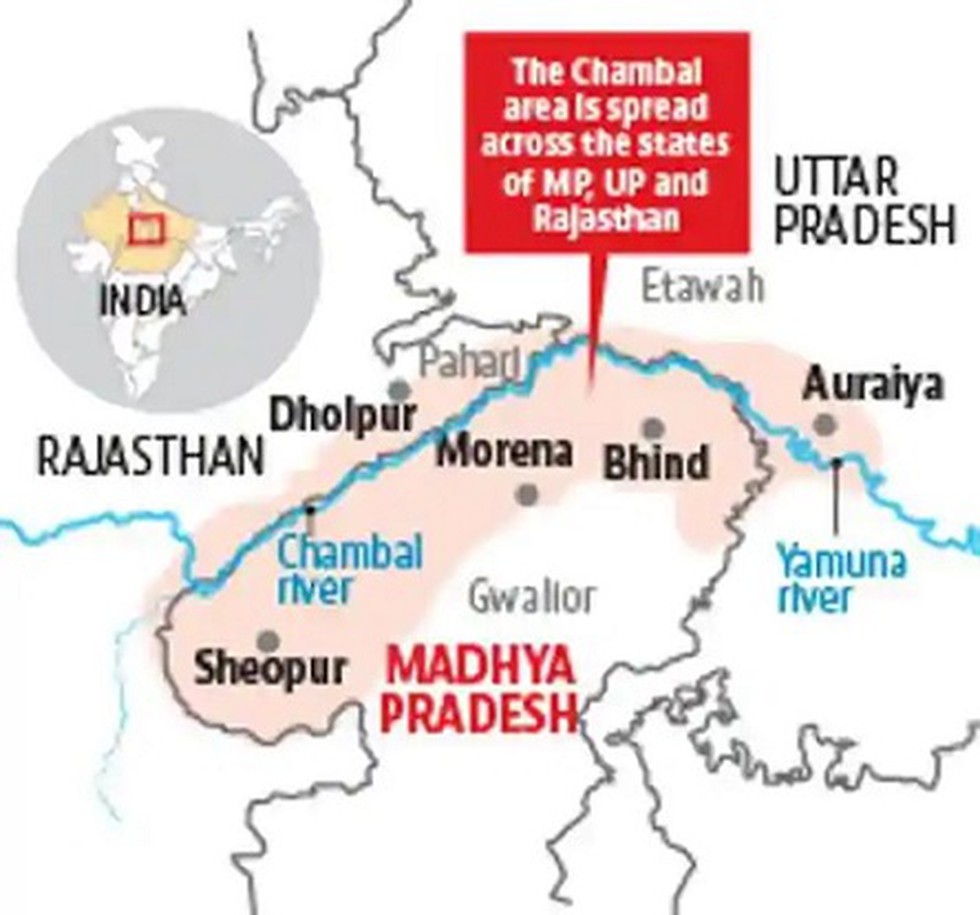 About:
More than three lakh hectares of rugged land is not cultivable and if this area is improved, then this will help in the integrated development of the Bihad area in Gwalior - Chambal region.


The Chambal-Gwalior ravines that consist of sharp, steep, mud hillocks stretch across three States — Madhya Pradesh, Rajasthan and Uttar Pradesh. Bihad areas of Chambal-Gwalior belt is a unique geographical feature having gullies up to 15-20 feet deep.


According to a study, about 3.97 million hectares of land in India form ravines. The States of Uttar Pradesh, Madhya Pradesh, Rajasthan and Gujarat account for 2.7 million hectares, or 70 per cent, of the country's ravines.