BUNAD
Oct. 9, 2019
When Norwegian Ambassador Hans Jacob Frydenlund went to Rashtrapati Bhavan to present his credentials to President Ram Nath Kovind recently, he was wearing a "bunad."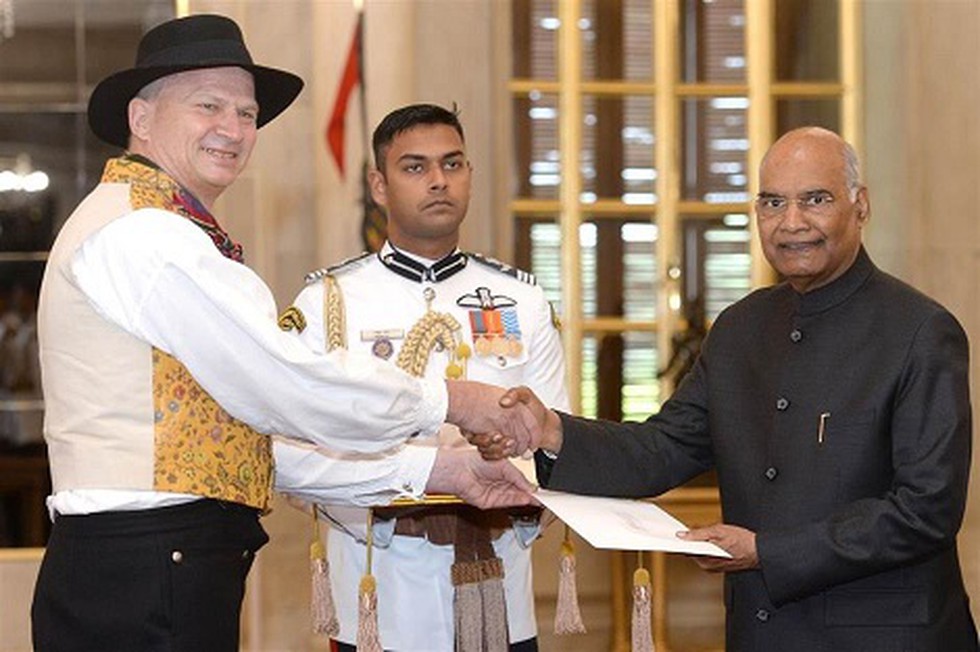 About:
Bunad is Norway's traditional folk costume.


Bunad is not a single kind of costume but an umbrella term with several regional variations. There are 400 different variations that come in different styles for men and women.


A bunad often includes an apron, a headdress, and a scarf or shawl, and is embroidered and embellished with buckles, ornaments, jewellery and at times, blades.


Bunads are expensive and typically worn on festive occasions.