CRIMEA
Nov. 28, 2018
Ukraine has declared martial law in border areas for 30 days in response to Russia's seizure of three of its Navy vessels off the coast of Crimea. Meanwhile, a court in Russian-annexed Crimea ordered three Ukrainian sailors to be held in custody for two months.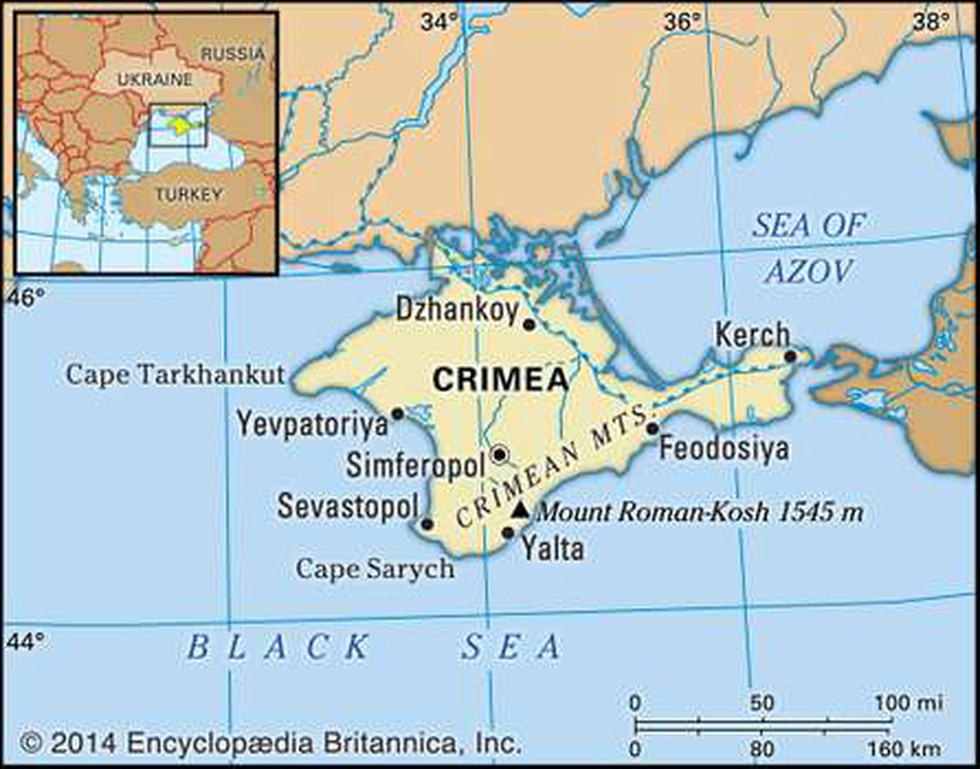 Location:
Crimea is a peninsula on the northern coast of the Black Sea in Eastern Europe that is almost completely surrounded by both the Black Sea and the smaller Sea of Azov to the northeast.


It is located south of the Ukraine, to which it is connected by the Isthmus of Perekop, and west of Russia from which it is separated by the Strait of Kerch.


Dispute: A Timeline
In 1783, Crimea became a part of the Russian Empire as the result of the Russo-Turkish War (1768–1774).


Following the Russian Revolution of 1917, Crimea became an autonomous republic within the Russian Soviet Federative Socialist Republic in the USSR.


In 1954, it was transferred to the Ukrainian SSR from the Russian SFSR. With the collapse of the Soviet Union, Ukraine was formed as an independent state in 1991 and most of the peninsula was reorganized as the Autonomous Republic of Crimea


In 2014, in a Crimea-only referendum, large majority of Crimeans wished to join with Russia. Russia then incorporated the Republic of Crimea and recognize Crimea as part of the Russian Federation.


However, Ukraine continues to claim Crimea as an integral part of its territory, supported by most foreign governments and non-binding United Nations General Assembly Resolution 68/262.


Recent Development:
The incident was the first major confrontation at sea in the long-running conflict pitting Ukraine against Moscow and Russian-backed separatists in the country's east.


It has raised fears of a wider escalation — in a conflict that has killed more than 10,000 people since 2014 — and prompted international calls for restraint.


Martial law gives Ukrainian authorities the power to mobilise citizens with military experience, regulate the media and restrict public rallies in affected areas.