DAKSHIN SHAKTI
Nov. 27, 2021
Army chief General M M Naravane observed military exercise 'Dakshin Shakti' being held in Jaisalmer with the Army and the Air Force taking part in it.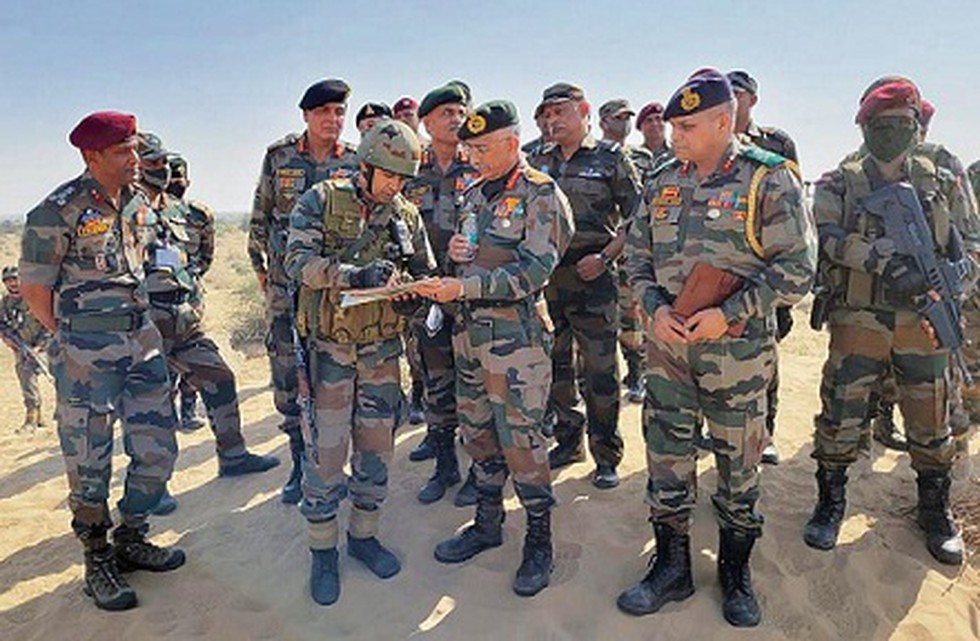 About:
The exercise began on November 20, 2021 in the deserts of Jaisalmer and will concluded on November 26, 2021.


T-72, T-90 as well as Vijayanta tanks of the Army and the IAF's Dhruv and Rudha helicopters, and the Jaguar fighter aircraft participated in the joint exercise.


The drill aims to establish the best coordination among the wings of the armed forces, space technology and artificial intelligence.


This manoeuvre differs from the others in several ways. This exercise also featured the Navy, Air Force, Coast Guard, BSF, as well as local administration and police. Intelligence operations were also practised during this time.