DEOCHA PACHAMI DEWANGANJ HARINSINGHA
Sept. 18, 2019
The Central Government entered into an Allotment Agreement with the West Bengal Power Development Corporation Limited (WBPDCL) regarding the Deocha Pachami Dewanganj-Harinsingha coal block.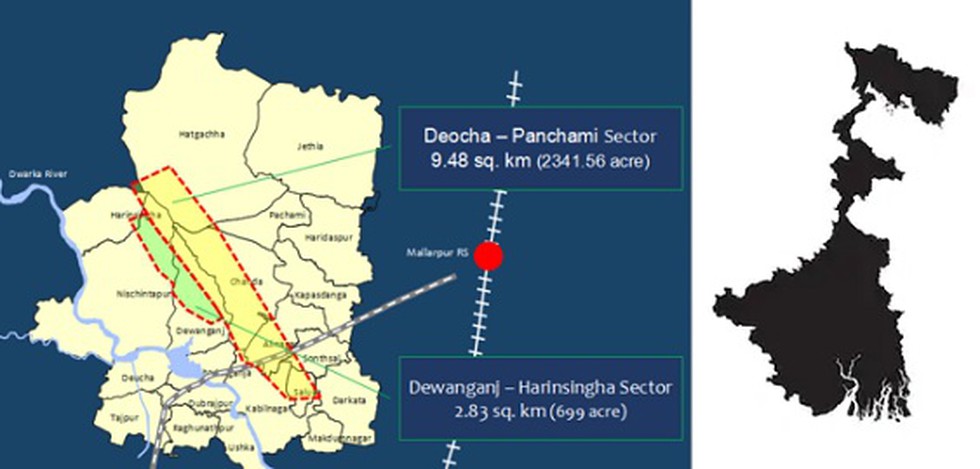 About: 
In accordance with the provisions of Coal Block Allocation Rules, 2017, made under the Mines and Minerals (Development and Regulations) Act, 1957, the WBPDCL has been allocated the Deocha Pachami Dewanganj - Harinsingha coal block.


located in the State of West Bengal containing


Deocha Pachami Harinsingha Dewanganj coal mines is located in Birbhum district, West Bengal.


With an area of 12.28 sq. km. with estimated reserves of 2102 Million Tonnes for generation of power, it is the second largest coal mine in the world.