DIVISION OF ASSETS BETWEEN UP, UTTARAKHAND
Nov. 30, 2021
Months ahead of Assembly elections in their states, Uttar Pradesh Chief Minister Yogi Adityanath and his Uttarakhand counterpart Pushkar Singh Dhami recently reached an agreement on the division of assets and liabilities, a subject the two states have debated ever since Uttarakhand was carved out of UP 21 years ago.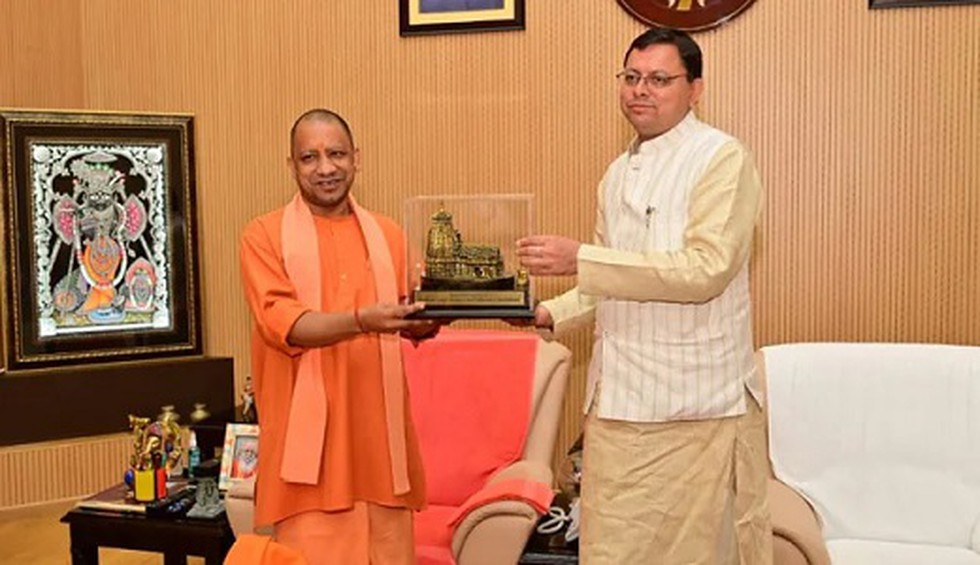 History of the dispute:
Uttarakhand was formed on November 9, 2000 following the Uttarakhand movement in undivided UP. This was soon followed by disputes over assets and liabilities, mainly of the irrigation, transport, housing, forest, food & civil supplies and tourism departments.


Uttarakhand leaders would cite the Uttar Pradesh Reorganisation Act 2000, under which any property should be owned by the state where it is situated, and would allege that UP had not handed over control of even 41 canals which flowed from and back into Uttarakhand.


They cited the examples of Tehri Dam, Nanak Sagar Dam, Baigul Dam, Tumaria Dam (out of six dams located in Uttarakhand and controlled by UP) and Haridwar's Alaknanda Guest House (controlled by UP Tourism, and now being handed over to Uttarakhand).


The newest agreement
The irrigation Department officials of the two states would meet within 15 days to conduct a joint survey of 5,700 hectares of land and 1,700 buildings in Uttarakhand that are under the control of the UP Irrigation Department.


UP has granted permission to Uttarakhand conduct tourism and water sports activities in the Dhaura, Baigul and Nanak Sagar water bodies in Udham Singh Nagar district and the Upper Ganga canal at Roorkee. The UP irrigation Department will soon release an order on this.