DR. AMBEDKAR NATIONAL MERIT AWARDS-2017
Aug. 30, 2018
Over 180 students belonging to SC and ST communities were honoured at the Dr Ambedkar National Merit Awards for scoring high marks in class 10 and 12 examinations in 2017.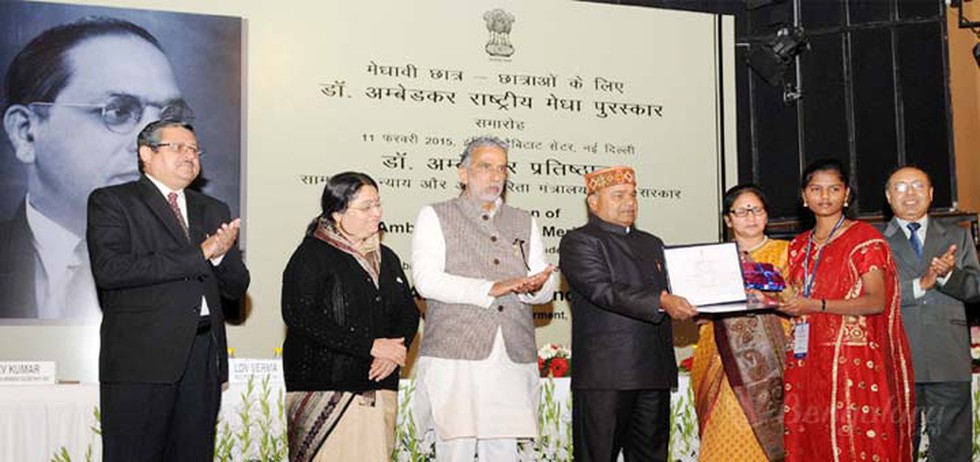 About:
Background: The award scheme was started in year 2002-03


Implementing agency: Ambedkar Foundation (DAF).


Objective: Recognizing meritorious performance of the SC/ST students of Secondary School Exam (class 10th) & for SC Students at the Senior Secondary School Exam (12th) level in all Streams i.e. Science, Humanities and Commerce.


Cash Prize:

Cash Award @ Rs 60, 000/-, Rs.50, 000/- and Rs.40, 000/- is given to the 1st, 2nd and 3rd highest marks holders respectively (amongst the category).


Girl students securing highest marks, in case the above list does not include a girl student, are also given cash award @ Rs.40, 000/-.






Eligibility criteria for Merit Awards scheme:

Students should belong to Scheduled Castes (SC) or Scheduled Tribe (ST) for 10th Standard;


In respect of Senior Secondary Board (12th Standard), the student belonging to SC category only.