ECONOMIC GROWTH IN INDIA
Nov. 30, 2019
According to data released by National Statistical Office, India's GDP growth rate slipped to a 26-quarter low of 4.5 per cent in July-September, due to contraction in manufacturing growth.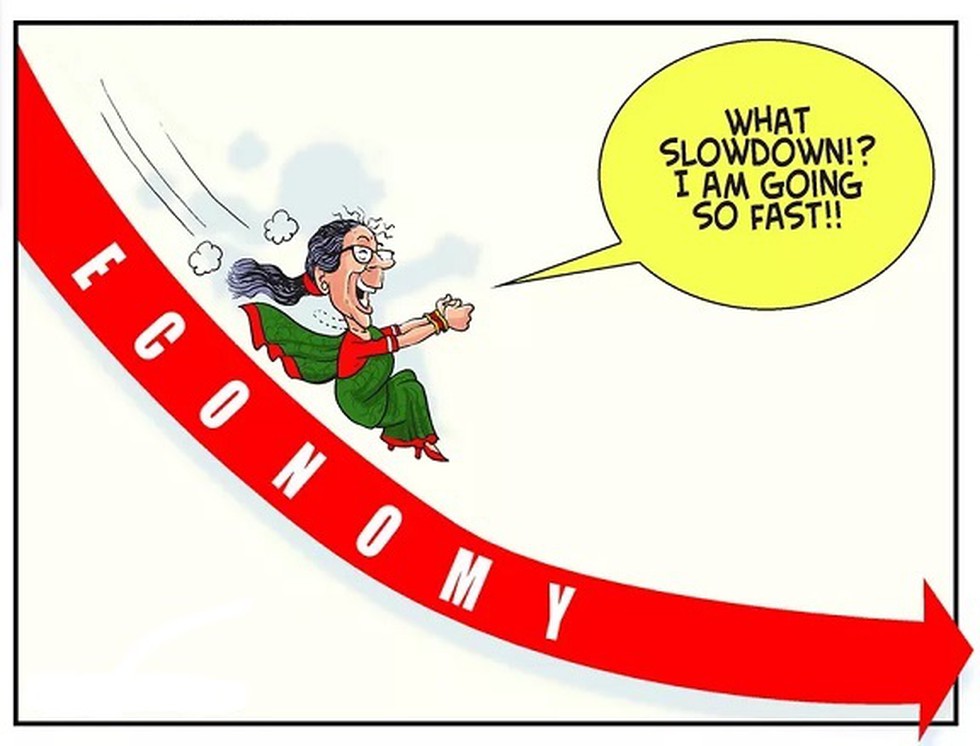 About:
The previous low for the country's GDP growth was 4.3 per cent during January-March 2012-13.


In July-September, manufacturing growth slumped to (-)1.0 per cent as against 6.9 per cent growth last year, while the "agriculture, forestry and fishing" sector recorded a growth rate of 2.1 per cent as against 4.9 per cent last year.


At 4.5 per cent, the GDP growth rate is much lower than 5.3 per cent projected for July-September by the Reserve Bank of India (RBI) in its October policy.


With this, GDP growth rate for April-September, the first half of this fiscal, is now at 4.8 per cent as against 7.5 per cent growth in the year-ago period.


Growth rate in terms of Gross Value Added (GVA), which is GDP minus net product taxes, has slowed to 4.3 per cent in July-September as against 6.9 per cent a year ago.