FANI
April 28, 2019
According to India Meteorological Department, a deep depression over southeast Bay of Bengal has developed into cyclonic storm 'Fani' which is expected to further intensify into a "severe cyclonic storm".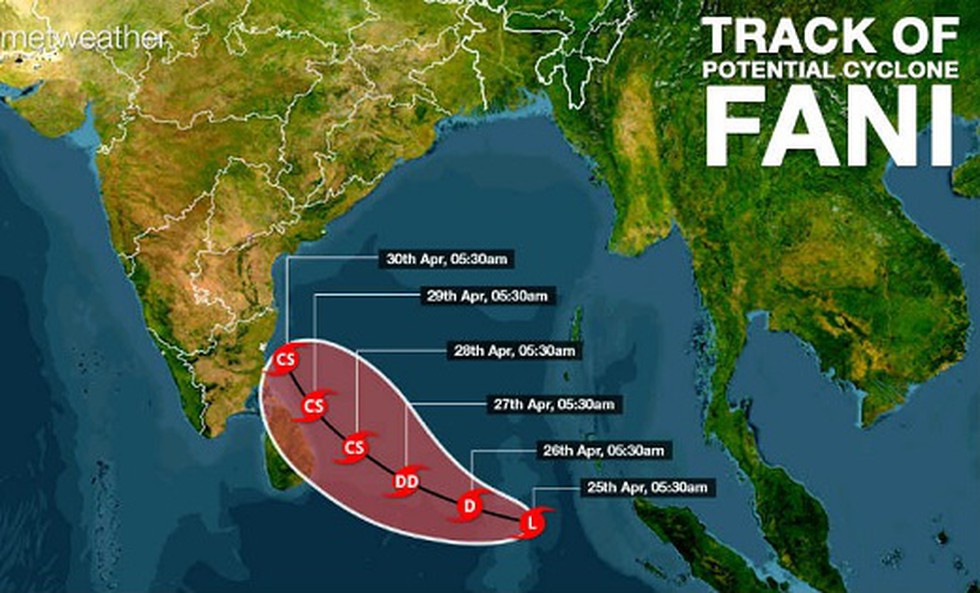 About: 
Worldwide terminology: Cyclones are known as –

Typhoons in the China Sea and Pacific Ocean;


Hurricanes in the West Indian islands in the Caribbean Sea and Atlantic Ocean;


Tornados in the Guinea lands of West Africa and southern USA.;


Willy-willies in north-western Australia and


Tropical cyclones in the Indian Ocean. 






Cause: Cyclones are caused by atmospheric disturbances around a low-pressure area distinguished by swift and often destructive air circulation.


Features: Cyclones are usually accompanied by violent storms and bad weather. The air circulates inward in an anticlockwise direction in the Northern hemisphere and clockwise in the Southern hemisphere.


Classifications: Cyclones are classified as extra tropical cyclones (also called temperate cyclones); and tropical cyclones.


Tropical cyclones:

They develop in the regions between the Tropics of Capricorn and Cancer.


The World Meteorological Organisation (WMO, 1976) uses the term 'Tropical Cyclone' to cover weather systems in which winds exceed 'Gale Force' (minimum of 34 knots or 63 kph). 


These are the result of ocean and atmosphere, powered by the heat from the sea; and driven by easterly trades and temperate westerlies, high planetary winds and their own fierce energy.






Extra tropical cyclones (temperate cyclones): They occur in temperate zones and high latitude regions, though they are known to originate in the Polar Regions.