FENI BRIDGE
Oct. 28, 2020
Union Road Transport Minister Nitin Gadkari announced that the 1.8 kilometre long Feni bridge connecting Sabrum in India with Ramgarh in Bangladesh will be completed by December this year.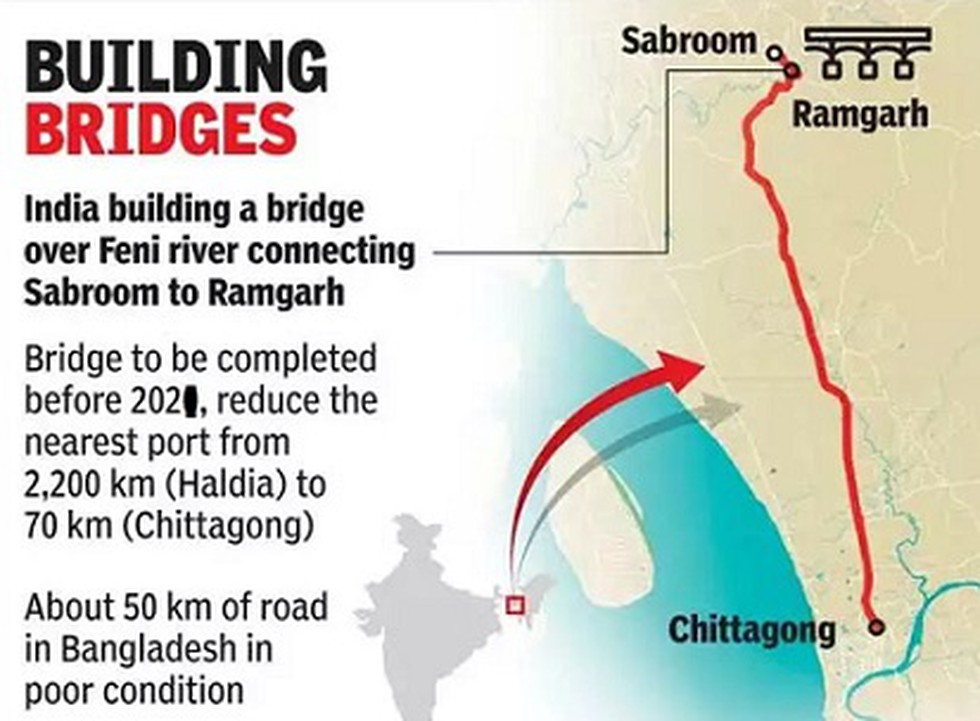 About:
Name: Feni Bridge is known as Maitree Setu in Chattogram.


Location: The bridge is being built over the Feni River and will connect Tripura with Chittagong port of Bangladesh.


Timeline: The foundation of the bridge was laid in 2015 jointly by Prime Minister Narendra Modi and Bangladesh Prime Minister Sheikh Hasina. The project is scheduled to be completed by April next year.


Agencies Involved: The bridge is being constructed by the National Highways Infrastructure Development Corporation Ltd of Ministry of Road and Transport highways, Government of India.