FLOATING SOLAR POWER PLANT AT NTPC-KAYAMKULAM
July 31, 2022
Prime Minister Narendra Modi dedicated to the nation the 92-MW floating solar power project set up at the National Thermal Power Corporation's (NTPC) Kayamkulam unit in Kerala.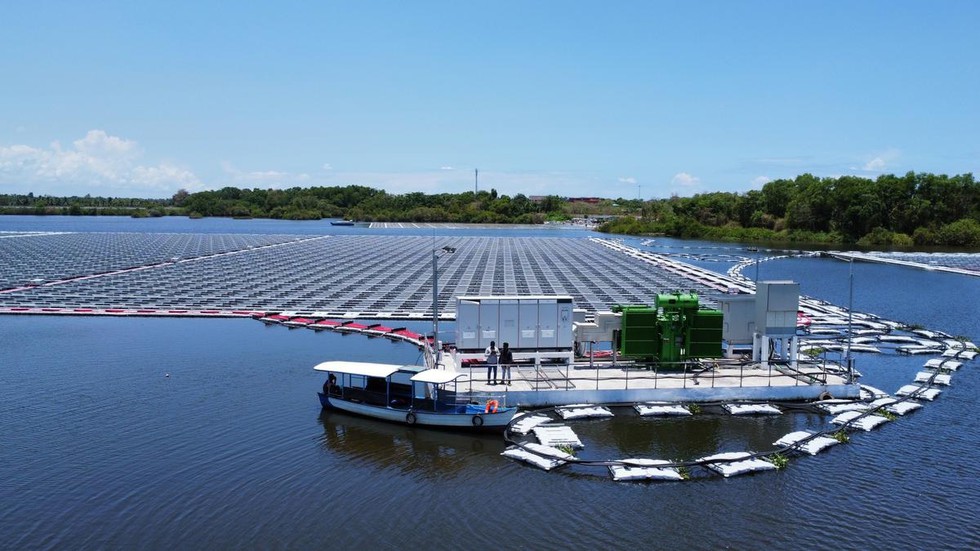 About:
Prime Minister said that so far, about 170 GW capacity has been installed from non-fossil sources in India. India is among the top four-five countries in terms of installed solar capacity.
The Kayamkulam plant is the second-largest floating solar power project of the NTPC after the 100-MW plant at Ramagundam in Telangana.
The floating solar system was built on a 450-acre lake area adjacent to the NTPC's Rajiv Gandhi Combined Cycle Power Project (RGCCPP). Implemented at a cost of ₹465 crores, the project consists of around three lakh Made in India solar PV panels floating on water.