FOOD SAFETY
Nov. 27, 2019
The Food Safety and Standards Authority of India (FSSAI) has released data for 2018-19 on enforcement of norms. This was the first year the data had been compiled for unsafe, substandard and labelling defects separately.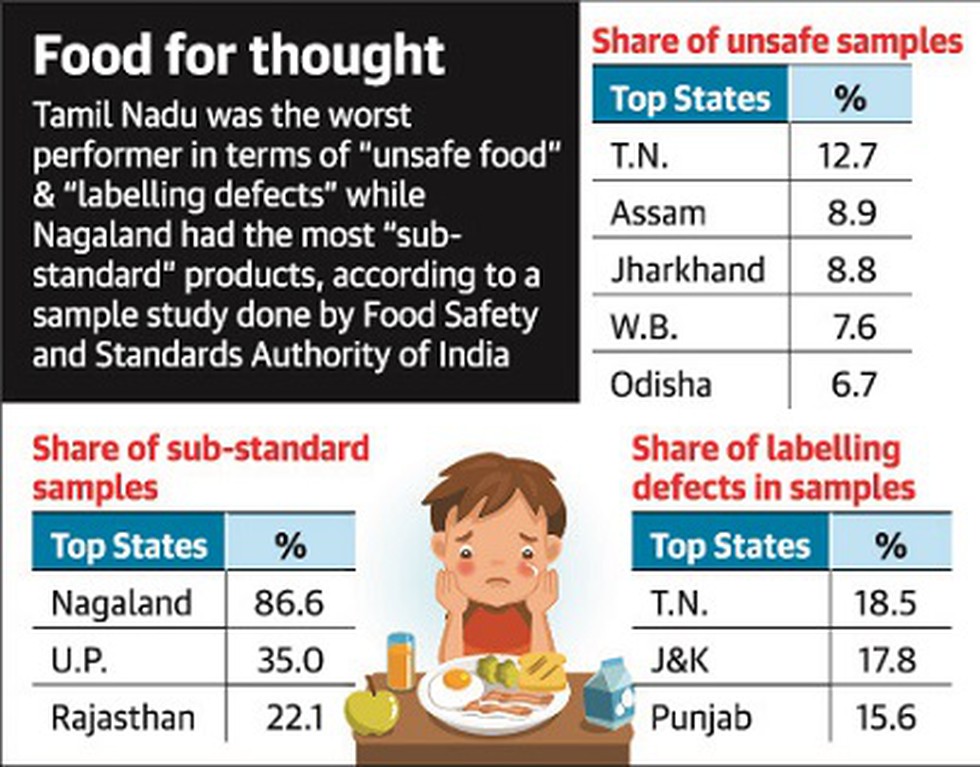 Key Findings:
About 3.7% of the samples collected and analysed were found unsafe, 15.8% sub-standard and 9% samples had labelling defects.


There has been a 7% increase in the number of samples analysed during 2018-19 compared to 2017-18. Compared to the previous year, 25% more samples were found non-conforming. This shows that there has been better targeting of enforcement efforts by States/UTs.


There has been a 36% increase in civil cases launched and a 86% increase in criminal cases


Ten States/UTs that have performed well include Uttarakhand, Goa, Bihar, Sikkim, Gujarat and Telangana.


Ten States that have performed poorly include Nagaland, Uttar Pradesh, Tamil Nadu, Jharkhand, Jammu & Kashmir, Rajasthan and Punjab. Many of the poorly performing States have not been able to put in place full-time officers and do not have proper testing laboratories.