FOODBORNE PATHOGEN SURVEY NETWORK (ICMR-FoodNet)
Aug. 5, 2022
The Indian Council of Medical Research (ICMR) has inaugurated the Foodborne Pathogen Survey Network (ICMR-FoodNet) in Northeast India.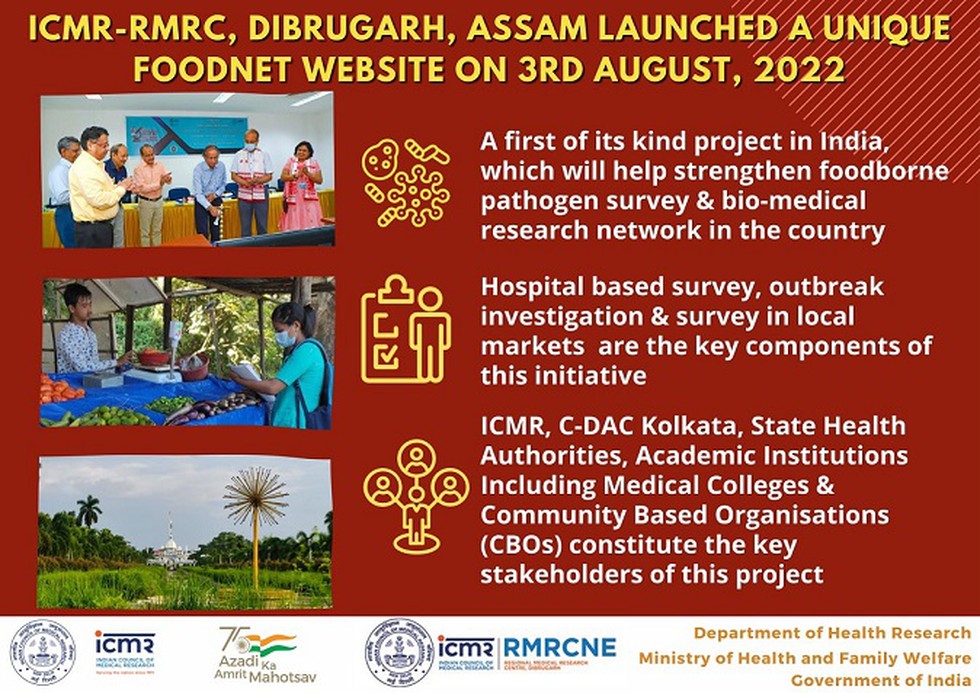 About:
It is the beginning of a unique public health initiative in the region, the Council said.
The integrated task force coordinates project-based activity campaigns, monitors food-borne enteric disease outbreaks, and conducts intensified systematic laboratory-based surveillance in four north-eastern States, in collaboration with research and medical institutions and food sectors.