G20 EXTRAORDINARY SUMMIT ON AFGHANISTAN
Oct. 13, 2021
Prime Minister Narendra Modi participated virtually in the G20 Extraordinary Summit on Afghanistan on October 12, 2021.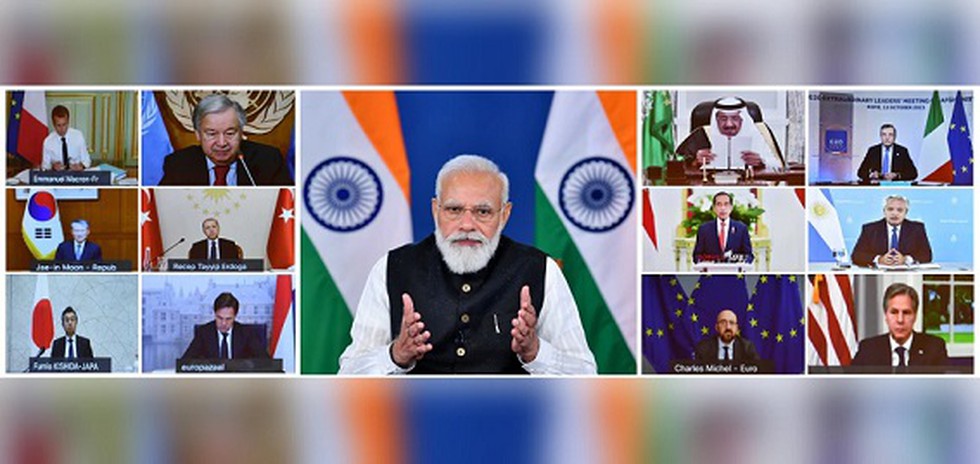 About:
The Meeting was convened by Italy, which currently holds the G20 Presidency, and chaired by Italian Prime Minister Mr. Mario Draghi.


Issues under consideration at the meeting related to the humanitarian situation; concerns relating to terrorism; and human rights in Afghanistan.


He conveyed support for the important role of the United Nations in Afghanistan and called for renewed support of the G20 for the message contained in UN Security Council Resolution 2593 on Afghanistan.


The meeting comes less than three weeks before the formal G20 leaders summit in Rome on Oct. 30-31, which is due to focus on climate change, the global economic recovery, tackling malnutrition and the COVID-19 pandemic.