GANJIFA
Nov. 17, 2019
Bengaluru's Karnataka Chitrakala Parishath (CKP) recently released the book, Splendours of Ganjifa Art, containing 12 chapters by well-known Ganjifa artists, scholars and historians to document the fading form. This book is considered the first comprehensive and detailed documentation of the art form with contributions from practising artists and art scholars.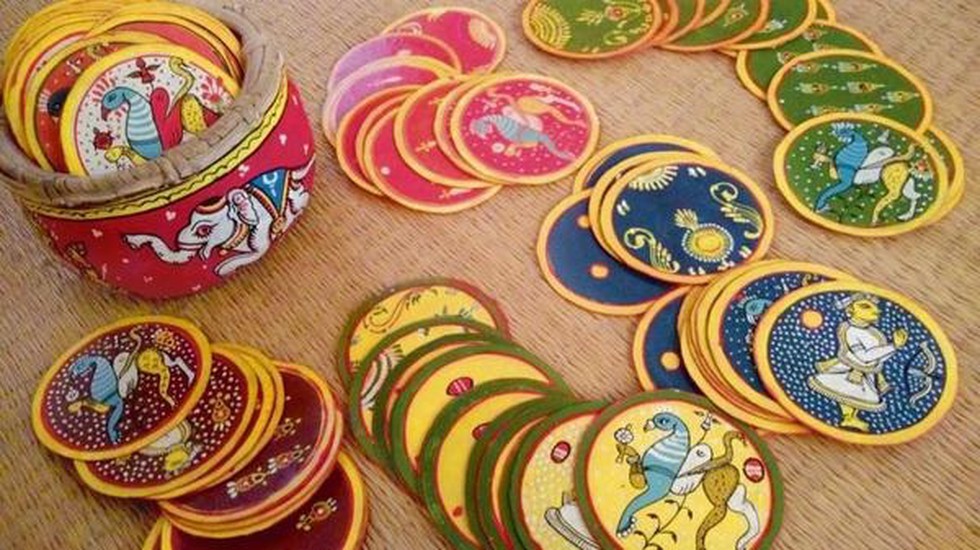 About:
Ganjifa, an ancient card game, is believed to have been brought to India during the Mughal period.


The Persian word, Ganjifeh, means playing cards.


These cards, mainly circular (there were some square decks too), were used by kings and noblemen across the country.


Typically Ganjifa cards have coloured backgrounds traditionally hand-painted by artisans, with each suit having a different colour.


The colours and iconography differed across regions. Some of the variants are Moghul Ganjifa (Odisha), Dashavatara Ganjifa (Sawantwadi in Maharashtra), Mysore Chad Ganjifa, Ramayan Ganjifa, Akbar's Ganjifa etc.