GENERAL SHERMAN
Sept. 18, 2021
Two wildfires in California – one called the Colony fire and the other called Paradise – are burning through the Sequoia National Park in the Sierra Nevada that is home to some of the largest trees in the world.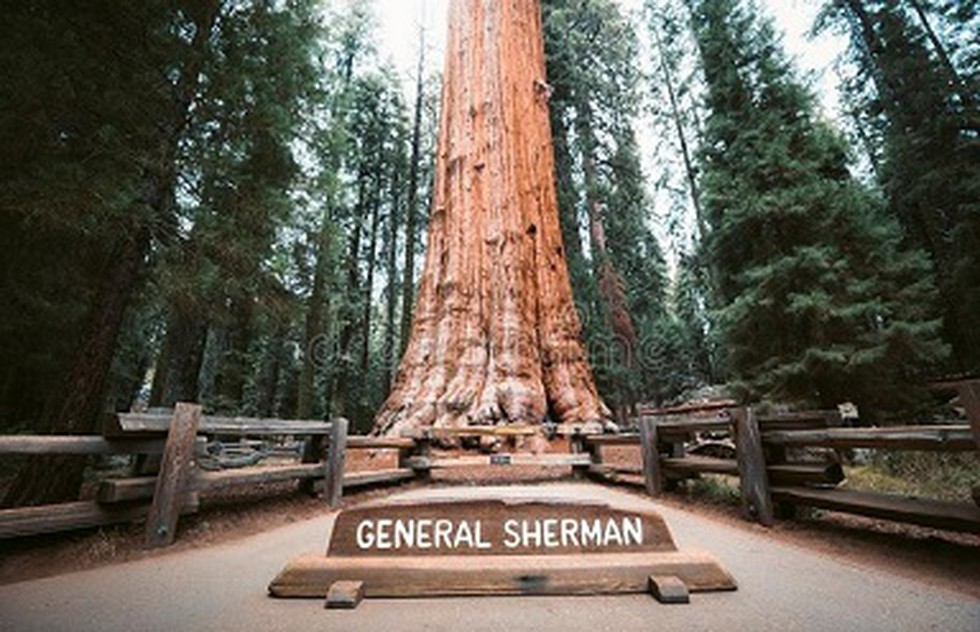 About:
Among these trees is the world's largest tree popularly known as General Sherman, which firefighters are now trying to protect from the blaze.


The General Sherman tree is the world's largest in terms of volume and exists in the Giant Forest sequoia grove of the national park. As per recent estimates, General Sherman is about 2,200 years old.


It stands at a height of 275 feet (taller than the leaning tower of Pisa) and has a diameter of 36 feet at the base. Even 60 feet above the base, the tree has a diameter of 17.5 feet.