GERMANY'S CLIMATE PROTECTION ACT
Nov. 17, 2019
The German parliament passed the Climate Protection Act in an attempt to reach its climate target by 2030.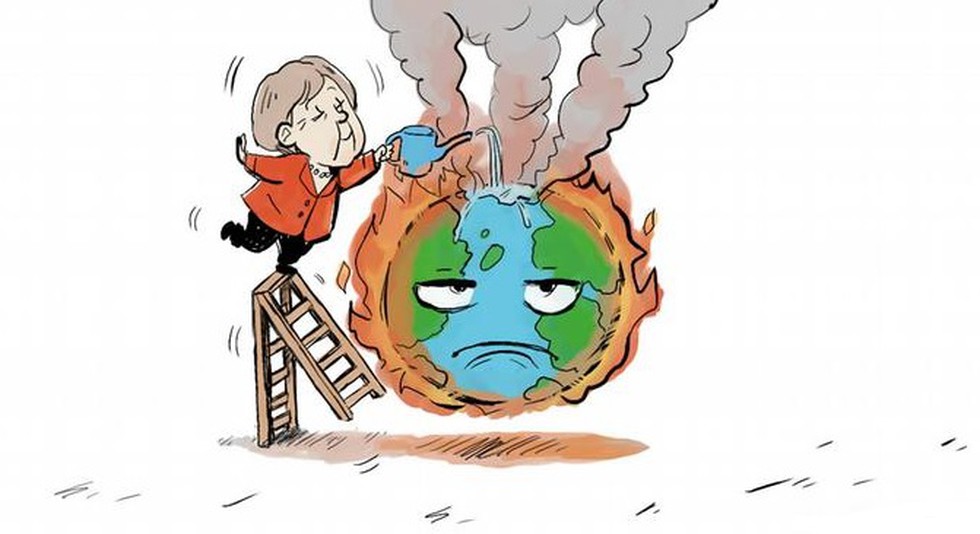 About:
This will be Germany's first climate action law.


Last week, New Zealand passed the Zero-Carbon Law in a bid to comply with it's Paris climate accord commitments and become a carbon-neutral nation by the year 2050.


Salient features:
With this bill, a price on carbon emissions in the transport and heating sectors will be imposed along with some other measures to combat climate change.


The bill consists of emissions targets for different sectors of the economy such as transport, energy and housing.


From 2021, companies that market diesel and petrol, heating oil and natural gas in the country will need to obtain pollution rights for the amount of greenhouse gases they emit. This will be regulated through a national emissions trading mechanism.


Additionally, flying domestically and within Europe will be made more expensive. The aviation tax will be increased by more than 5 euros to 13.03 euros per ticket.


Significantly, renovations will also be taxed for three years from 2020 onwards.