GIORGIA MELONI
Sept. 27, 2022
A party with neo-fascist roots has won the most votes in Italy's national election, setting the stage on Monday for talks to create the country's first far-right-led government since the Second World War with Giorgia Meloni at the helm as Italy's first woman Premier.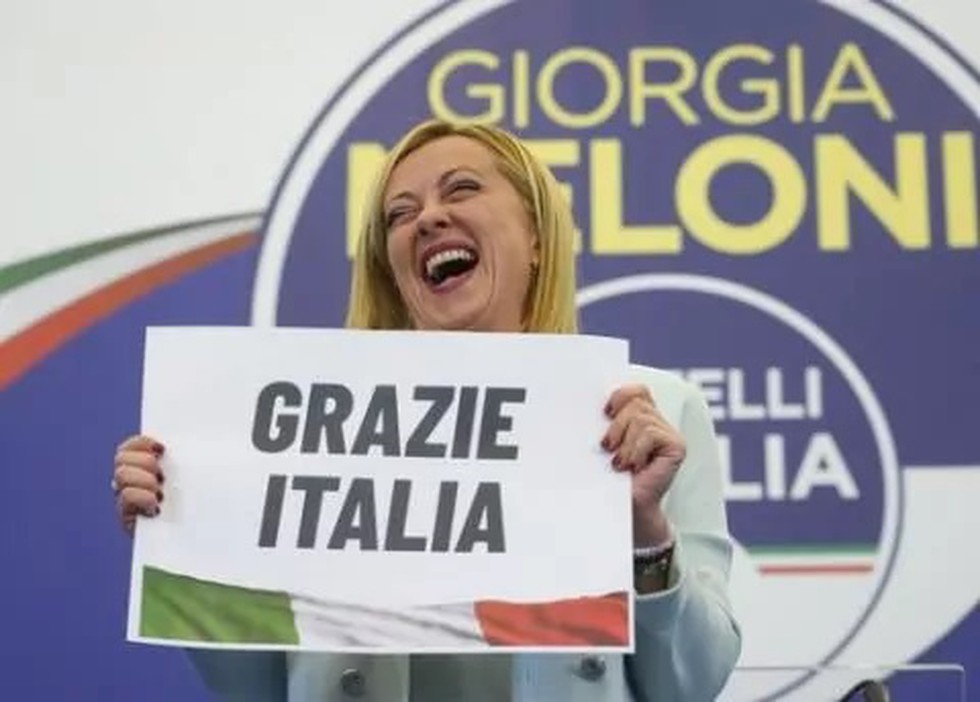 About:
Italy's lurch to the far right immediately shifted Europe's geopolitics, placing the eurosceptic far-right Brothers of Italy in position to lead a founding member of the European Union and its third-largest economy.
Right-wing leaders across Europe immediately hailed the 45-year-old Ms. Meloni's victory.
Near-final results showed the right-wing coalition netting 44% of the parliamentary vote, with Ms. Meloni's Brothers of Italy snatching 26% in its biggest win.
Meloni's coalition partners divided up the remainder, with the anti-immigrant League party led by Matteo Salvini winning 9% and the Forza Italia of ex-Premier Silvio Berlusconi taking around 8% of the vote.