GREAT INDIAN BUSTARDS (GIB)
July 23, 2021
The Central government informed the Rajya Sabha that there were no Great Indian Bustards (GIB) in Kutch Bustard Sanctuary (KBS) in Gujarat's Kutch district as on January 1 this year.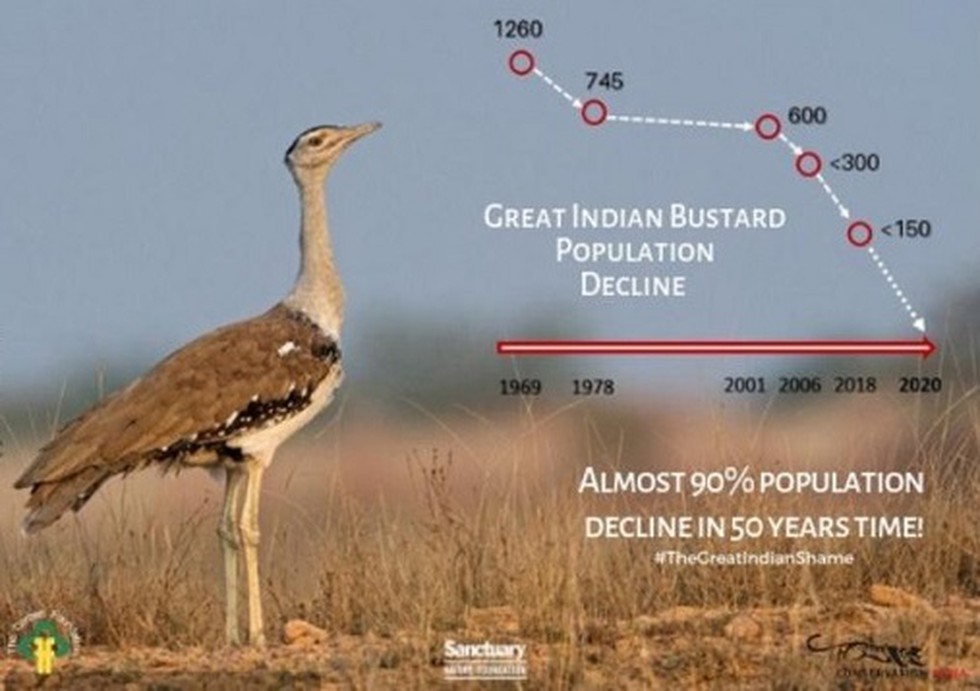 About:
GIBs are the largest among the four bustard species found in India, the other three being MacQueen's bustard, lesser florican and the Bengal florican.


GIBs' historic range included much of the Indian sub-continent but it has now shrunken to just 10 per cent of it.


Among the heaviest birds with flight, GIBs prefer grasslands as their habitats.


Being terrestrial birds, they spend most of their time on the ground with occasional flights to go from one part of their habitat to the other.


They feed on insects, lizards, grass seeds etc.