GROUND WATER YEAR BOOK - INDIA 2017-18
Aug. 13, 2019
According to the latest Ground water year book - India 2017-18, India is seeing levels declining across the country.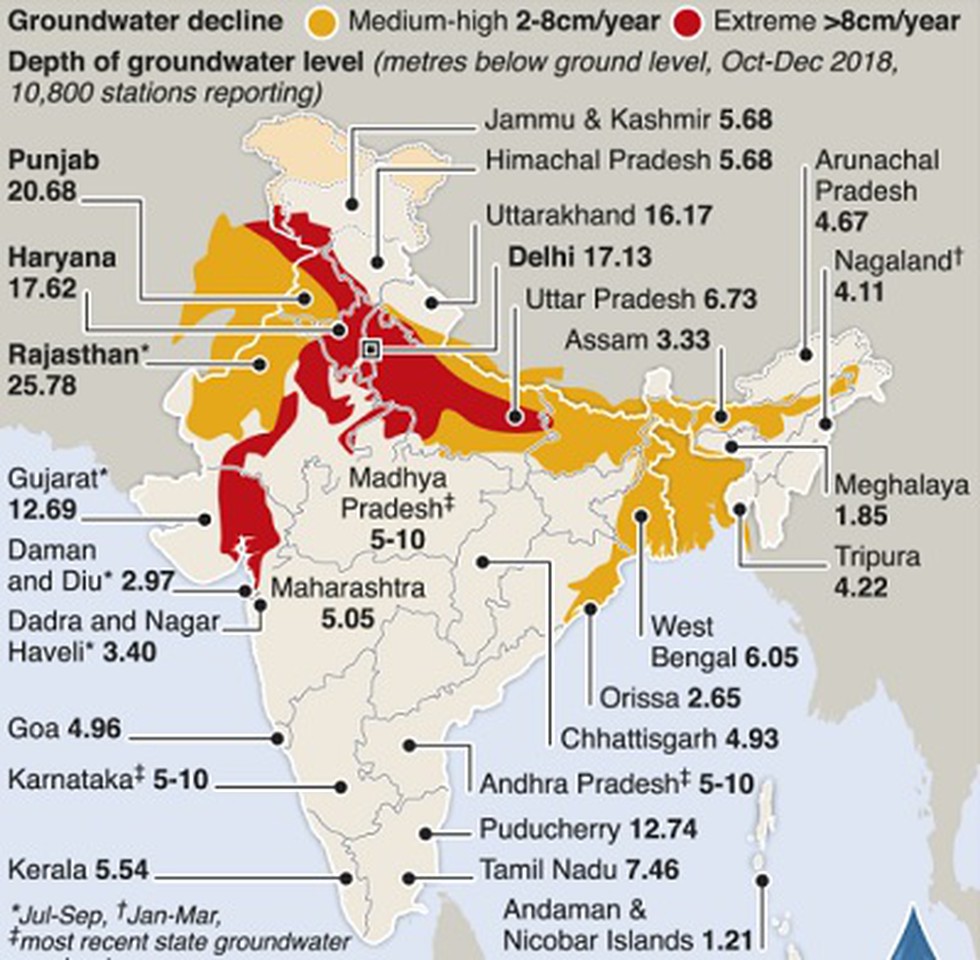 About: 
Groundwater, the source of 40% of India's water needs, is depleting at an unsustainable rate, according to Niti Aayog. 


India, the world's largest groundwater user, is seeing levels declining across the country. India accounts for 12% of global groundwater extraction, pumping some 230 billion cubic metres each year. At this rate, by 2030, nearly 60% of the aquifers will be in a critical state.


Farmers in Punjab, Haryana and Rajasthan are facing the prospect of having no groundwater left for irrigation by 2025.


A study using data from NASA's "Grace" mission found that India's Indus Basin aquifer to be one of the most overstressed aquifers in the world.


Reason:

Consecutive years of weak monsoons, massive deforestation, poor rainwater harvesting and pollution of rivers and lakes have led the country to depend on groundwater.


More than 90% of the rice-wheat areas in north-west India are irrigated using groundwater.