HIMALAYAN IBEX
March 30, 2020
A recent study by scientists of the Zoological Survey of India (ZSI) has proved that Himalayan Ibex is a distinct species from the Siberian Ibex.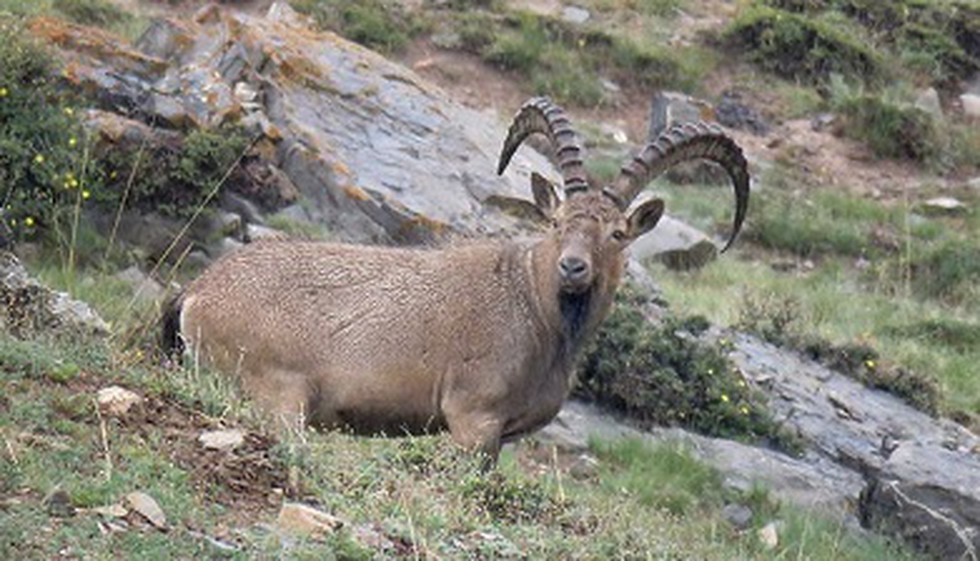 About:
The paper, 'Genetic evidence for allopatric speciation of the Siberian Ibex (Capra sibirica) in India,' has recently been published in Endangered Species Research, an international peer-reviewed journal.


The researchers, under a project funded through the National Mission on Himalayan Studies implemented by the Ministry of Environment, undertook field surveys and collected faecal samples from Lahaul and Spiti, Himachal Pradesh.


Himalayan Ibex is distributed in the trans-Himalayan ranges of Jammu and Kashmir, Ladakh and Himachal Pradesh up to the river Sutlej.