I2U2 GROUP
Sept. 23, 2022
India-Israel-UAE-USA, I2U2 Sherpas met on the sidelines of UN General Assembly in New York on 20th of this month. The group agreed to continue to work closely in line with the outcome of the Leaders' Summit in July this year.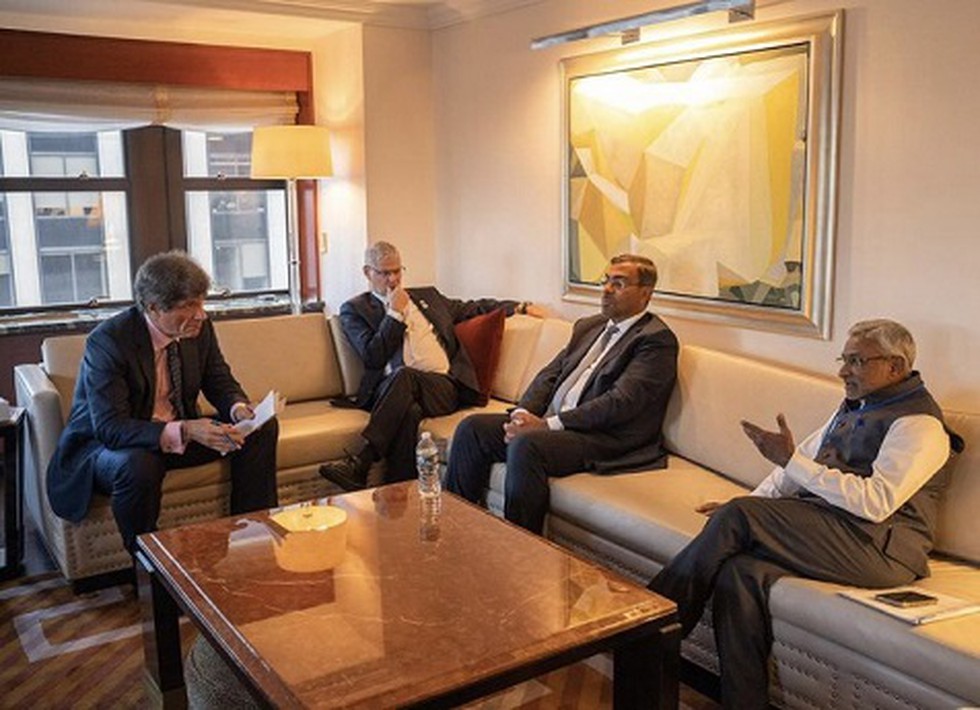 About:
The I2U2 Group is a grouping of India, Israel, the United Arab Emirates, and the United States.
The group held its inaugural summit on July 14, 2022, in which Indian Prime Minister Narendra Modi, US President Joe Biden, Israeli Prime Minister Yair Lapid, and UAE President Mohammed bin Zayed Al Nahyan participated.
As an outcome of the summit, the leaders announced that the UAE will invest $2 billion "to develop a series of integrated food parks across India."
The group also agreed to proceed with "a hybrid renewable energy project in India's Gujarat State consisting of 300 megawatts (MW) of wind and solar capacity complemented by a battery energy storage system."
The group's first joint statement, released on July 14, 2022, states that the countries aim to cooperate on "joint investments and new initiatives in water, energy, transportation, space, health, and food security."