ICP PETRAPOLE
Sept. 19, 2021
A new Passenger Terminal Building (I) at ICP Petrapole was inaugurated on September 17th. This signals a major boost to modernization of border infrastructure and to further strengthen India's connectivity with Bangladesh. Built by the Land Ports Authority of India, the new PTB (I) is designed to handle around 550 passengers at any point of time.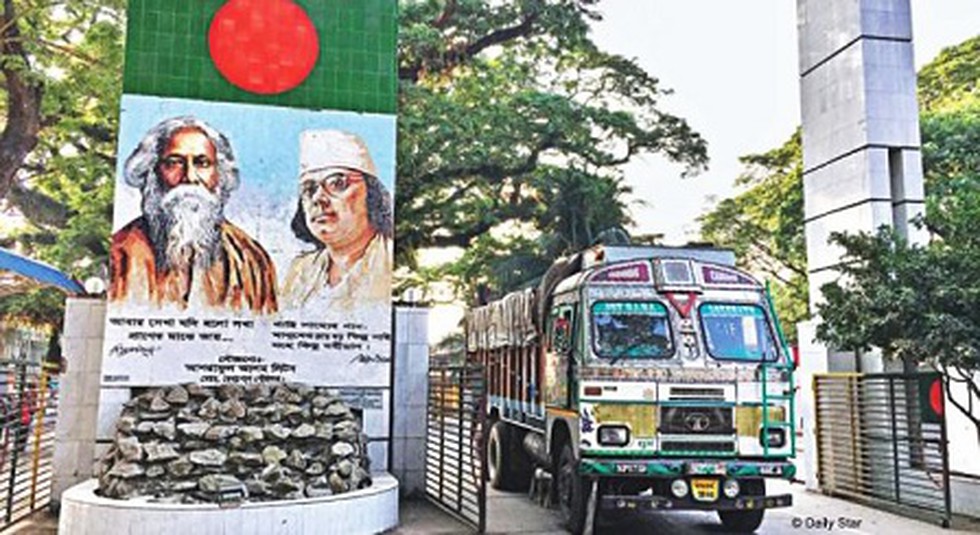 About:
The largest land port in South Asia, ICP Petrapole is located along the international border between India and Bangladesh, at a distance of about 80 kms from the city of Kolkata.


Petrapole (India)-Benapole (Bangladesh) is an important land border crossing for India-Bangladesh both in terms of trade and passenger movement.


Nearly 30 percent of land-based trade between India and Bangladesh takes place through ICP Petrapole


Since its operationalization in February 2016, the ICP has been witnessing an increasing number of passenger movement with an average of 22 lakh people crossing the border post on either sides each year.


LPAI is also in the process of constructing a new state-of-the-art Passenger Terminal Building (II) at ICP Petrapole which is planned to cater to half a million handling capacity. The construction work commenced in February 2020 and is expected to be completed by end of 2022.