INDIA-JAPAN RELATIONS
Oct. 30, 2018
The 13th India Japan Annual Bilateral Summit was held between Prime Minister Narendra Modi and his Japanese counterpart Shinzo Abe in Tokyo.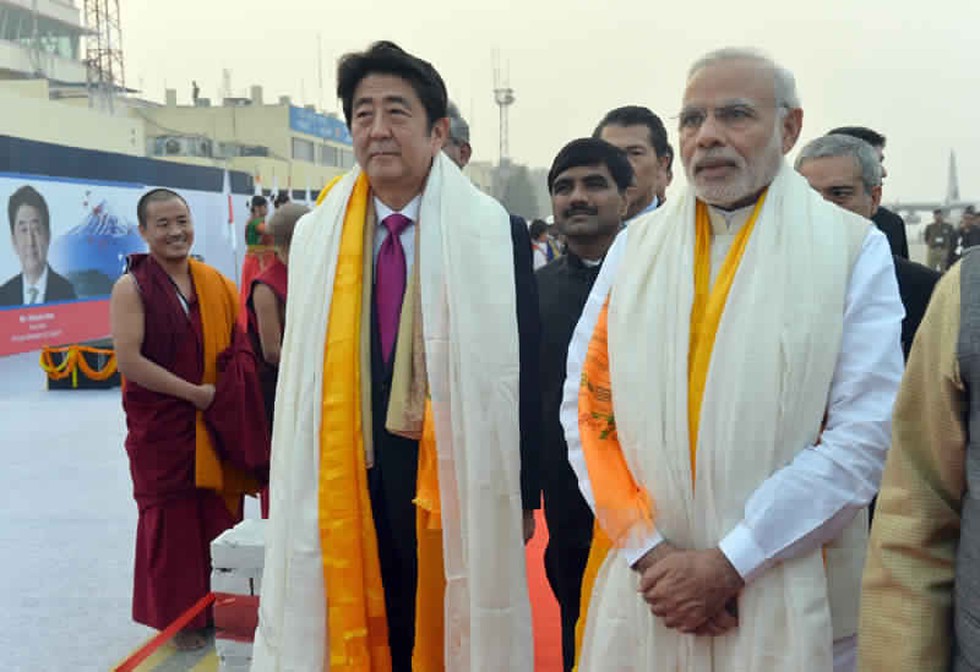 About:
Japan has agreed to provide loans of about 316 Billion Yen for seven major infrastructure projects in India. These include

Project for the Construction of Mumbai-Ahmedabad High Speed Rail,


Project for Renovation and Modernization of Umiam-Umtru Stage-III Hydroelectric Power Station,


Delhi Mass Rapid Transport System Project (Phase 3),


North East Road Network Connectivity Improvement Project,


Project for the Construction of Turga Pumped Storage,


Project for the Construction of Chennai Peripheral Ring Road and


Project for Sustainable Catchment Forest Management in Tripura.






India and Japan also concluded a 75 billion dollar Bilateral Currency Swap Agreement with a view to enhance financial and economic cooperation.


A Letter of Intent was also exchanged in which 57 Japanese companies conveyed their decision to make an investment of about 2.5 billion US Dollars in India.


An agreement was signed for establishing a 2+2 mechanism in which the defence and foreign ministers of both the countries could interact on furthering cooperation.


An agreement was signed for having greater cooperation and exchange of information in Maritime domain awareness between the Navies of two nations.


Japan announced joining the International Solar Alliance (ISA) by submitting the instrument of ratification. Including Japan, 71 countries have signed the ISA Framework Agreement (ISA FA) and 48 countries have ratified it.