INDIA-US TRADE RELATIONS
Feb. 14, 2020
The United States Trade Representative (USTR) removed India from its list of developing countries that are exempt from investigations into whether they harm American industry with unfairly subsidised exports.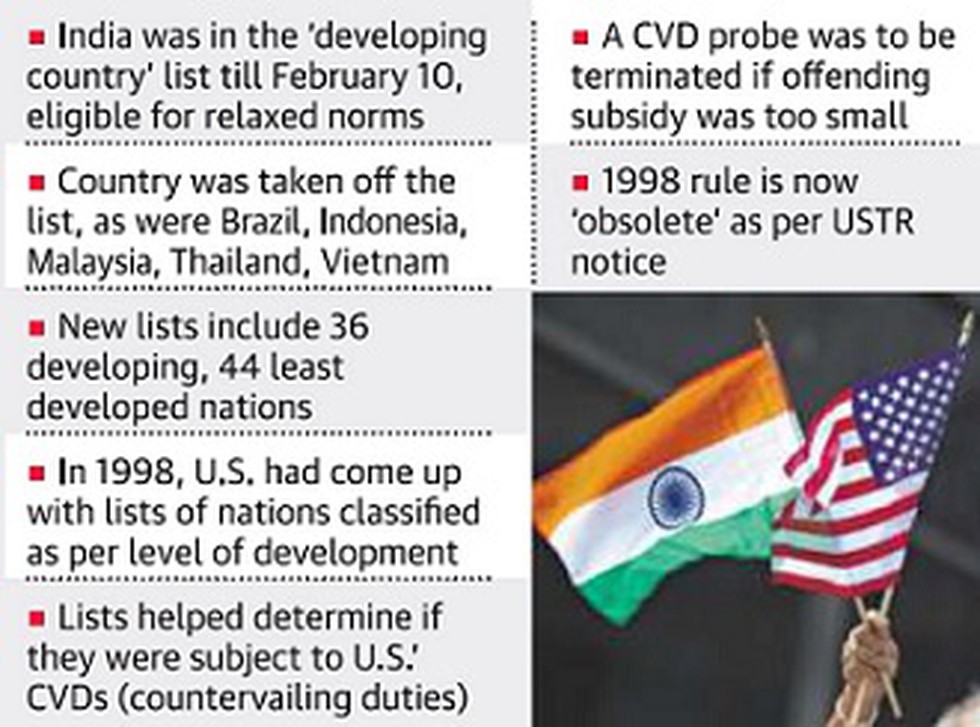 About:
The USTR also eliminated Brazil, Indonesia, Hong Kong, South Africa and Argentina from getting special preferences under the methodology for countervailing duty (CVD) investigations, stating that the previous guidance that dated back to 1998 "is now obsolete".


The US removed India from the list on account of it being a G-20 member and having a share of 0.5% or more of world trade.


The move has cast a shadow on India being able to restore preferential benefits under the Generalised System of Preference (GSP) as part of its trade talks with the US, as only developing countries are eligible for it.


For purposes of US CVD law, the USTR therefore considers countries with a share of 0.5% or more of world trade to be developed countries. India's share in global exports was 1.67% in 2018. In global imports, it was 2.57%.