INDIA'S FIRST BIOFUEL POWERED FLIGHT
Aug. 28, 2018
A blend of oil from jatropha seeds and aviation turbine fuel (ATF) propelled India's first-ever bio jet fuel-powered flight between Dehradun and Delhi.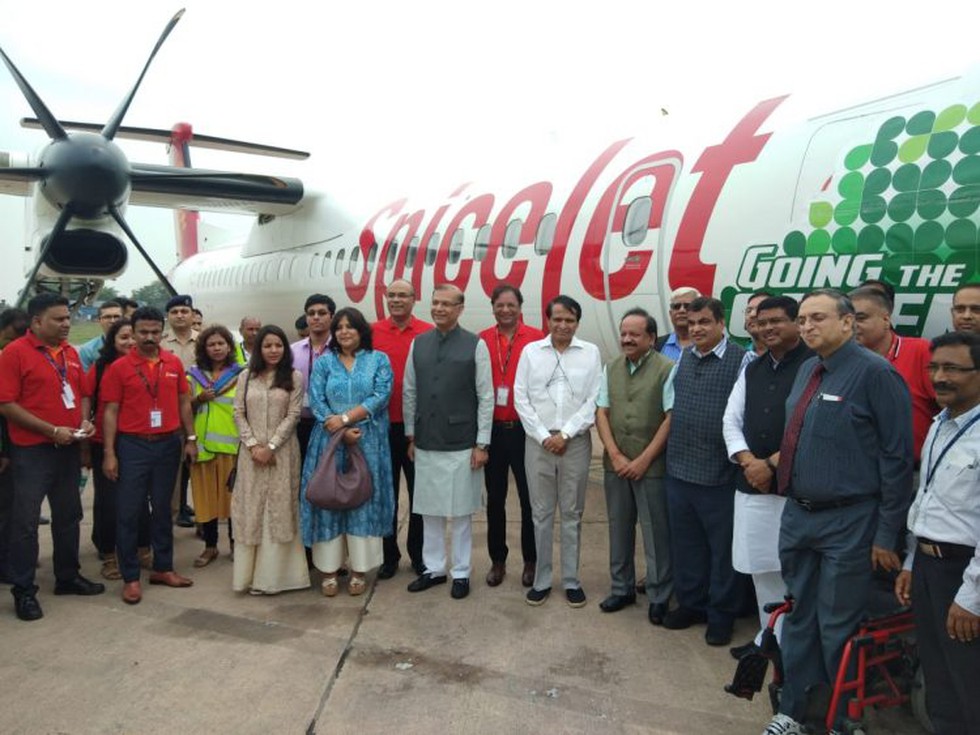 About:
The 43-minute flight was operated by SpiceJet's Bombardier Q-400 aircraft, with 20 officials and five crew members on board.


A blend of 25% of bio jet fuel and 75% of aviation turbine fuel (ATF) was carried in one of the two engines of the plane, while the other carried only ATF. International standards permit a blend of upto 50% biofuel with ATF.


Agencies involved: The indigenously developed Aviation biofuel has been developed by CSIR-Indian Institute of Petroleum, Dehradun.


Significance: With this maiden flight India joins the exclusive club of nations using biofuel in aviation. The use of bio-jet fuel has various benefits like

Reducing greenhouse gas emissions by about 15 % and sulphur oxides (SOx) emissions by over 99%,


Providing indigenous jet fuel supply security and bring downs import bill on crude oil,


Possible cost savings as feedstock availability at farm level scales up,


superior engine performance and reduced maintenance cost for the airline operators.






Way ahead: Government is planning to formulate a policy on bio jet fuel for aviation industry.