INDORE-MANMAD RAIL PROJECT
Aug. 29, 2018
An MoU for implementation of the 362 km Indore- Manmad New Railway Line Project has been signed.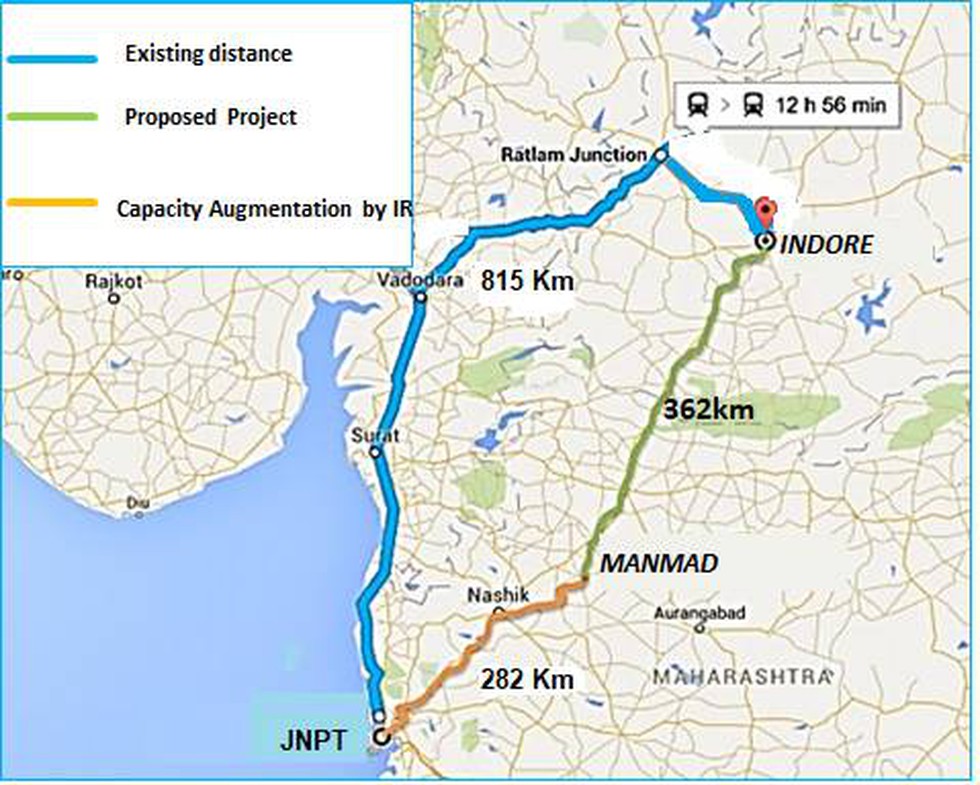 About:
The MoU was signed between –

Jawaharlal Nehru Port Trust- Ministry of Shipping,


Ministry of Railways,


Government of Maharashtra and


Government of Madhya Pradesh.






Project details:

Earlier, Containers and other rail traffic from Indore had to pass through Vadodara and Surat to reach Mumbai, Pune and ports like JNPT, travelling a distance of 815 km.


The new project will reduce the distance from Mumbai/Pune to key central India locations by 171 km.






Implementation mechanism:

The implementation of the project will be through the Indian Port Rail Corporation Limited (IPRCL) on Joint Venture SPV model


A Joint Venture Company will be formed between Ministry of Shipping with equity share of 55%, Government of Maharashtra, Government of Madhya Pradesh, and others with equity share of 15 % each.






Duration: The project will be constructed within 6 years.


Project benefits: The project will reduce the logistics cost for the cargo centres. By providing an alternate route, it will reduce congestion on the existing lines.