INFLATION REDUCTION ACT (IRA) 2022
Aug. 11, 2022
On August 7, 2022, the U.S. Senate approved a bill titled the Inflation Reduction Act (IRA) 2022.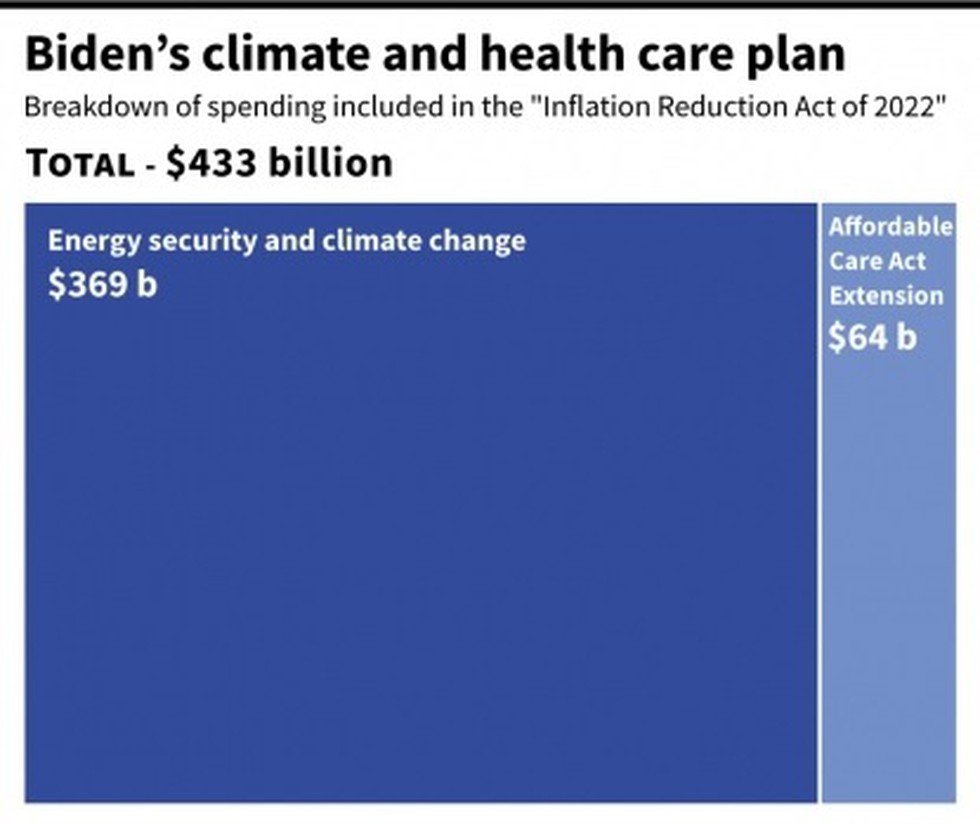 About:
The IRA has a special focus on climate, healthcare, and tax provisions to address inflation.
The Bill marks the largest American investment aimed toward making the U.S. a leader in clean energy. It provides a tax deduction to low and middle-income households to go electric and seeks to lower the energy bills of U.S. households.
For disadvantaged low-income communities and tribal communities, the Bill provides funding to benefit from zero-emission technologies. It also imposes a fee on methane leaks from oil and gas drilling.
However, climate advocates criticise the bill for coupling the development of renewable energy, which is the cause of global warming, with land leasing for oil and gas drilling.