INFORMAL SUMMITS
Oct. 9, 2019
China is yet to confirm President Xi Jinping's proposed visit to India for the second Informal Summit scheduled to take place in Mamallapuram, Tamil Nadu on October 11-12. The two countries convened their first Informal Summit in central China's Wuhan in April 2018.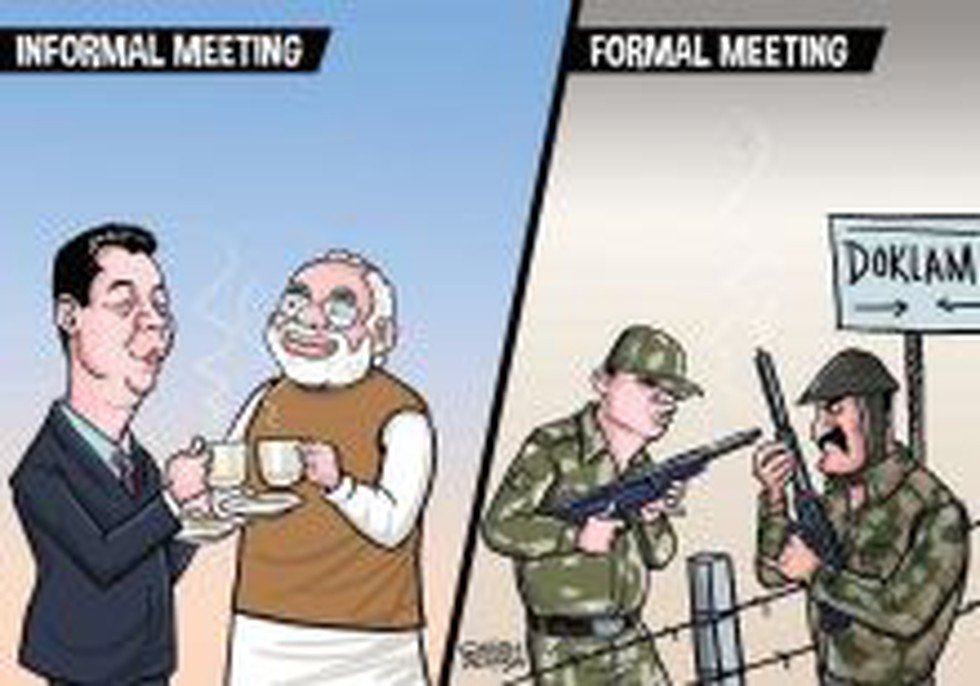 Meaning:
An 'informal summit' is different from a regular formal summits which involve months of minute diplomatic planning.


By definition, informal summits lack the pomp, protocol and ceremony of formal ones, including delegation-level talks and a pre-set agenda for discussions.


No agreements are signed, and there is no joint statement or press conference. The two leaders involved hold one-to one discussions, sometimes with only translators present.


China is not the only country with which India has had an Informal Summit. In May 2018, Modi met Russia's Vladimir Putin for their first Informal Summit in Sochi to discuss international matters in a "broad and long-term perspective".