INFORMATION TECHNOLOGY (INTERMEDIARY GUIDELINES AND DIGITAL MEDIA ETHICS CODE) RULES 2021
Feb. 26, 2021
Government has notified Information Technology (Intermediary Guidelines and Digital Media Ethics Code) Rules 2021.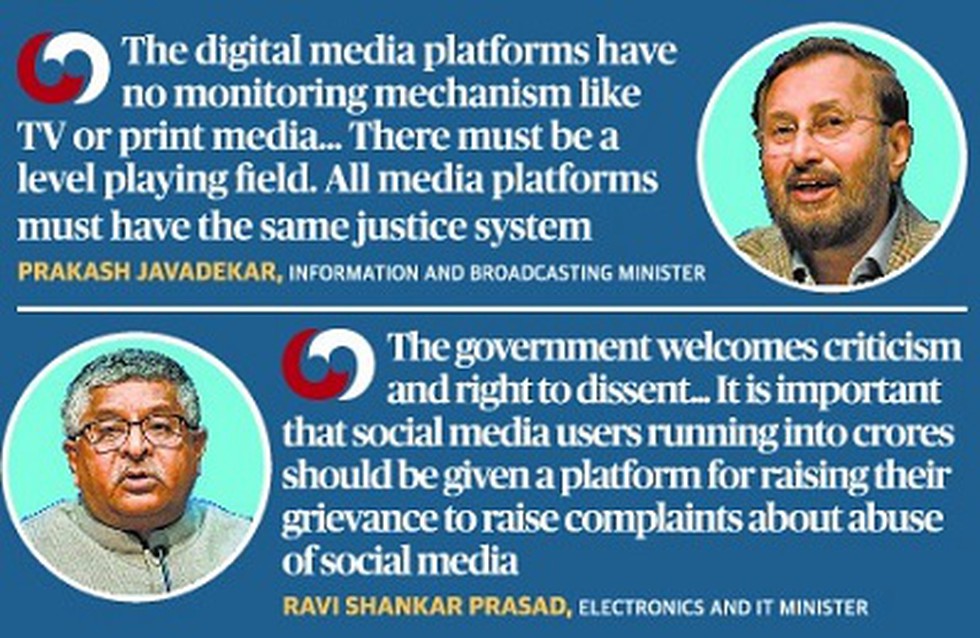 About:
The Rules have been framed in exercise of powers under section 87 (2) of the Information Technology Act, 2000 and in supersession of the earlier Information Technology (Intermediary Guidelines) Rules 2011.


Part- II of these Rules shall be administered by Ministry of Electronics and IT, while Part-III relating to Code of Ethics and procedure and safeguards in relation to digital media shall be administered by the Ministry of Information and Broadcasting.


Salient features
Due diligence must be followed by intermediaries, including social media intermediaries. In case, due diligence is not followed by the intermediary, safe harbour provisions will not apply to them.


The Rules make a distinction between social media intermediaries and significant social media intermediaries to encourage innovations and enable growth of new social media intermediaries without subjecting smaller platforms to significant compliance requirement,


Significant Social Media Intermediary should appoint a Chief Compliance Officer, Nodal Contact Person and Resident Grievance Officer who shall be a resident in India.


Code of Ethics for online news, OTT platforms and digital media: This Code of Ethics prescribe the guidelines to be followed by OTT platforms and online news and digital media entities.


Self-Classification of Content:

The OTT platforms, called as the publishers of online curated content in the rules, would self-classify the content into five age based categories- U (Universal), U/A 7+, U/A 13+, U/A 16+, and A (Adult).


Platforms would be required to implement parental locks for content classified as U/A 13+ or higher, and reliable age verification mechanisms for content classified as "A".