JALLIANWALA BAGH
Aug. 29, 2021
Prime Minister Narendra Modi, who is also the chairperson of the Jallianwala Bagh Memorial Trust, inaugurated the renovated Jallianwala Bagh complex in Amritsar on August 28.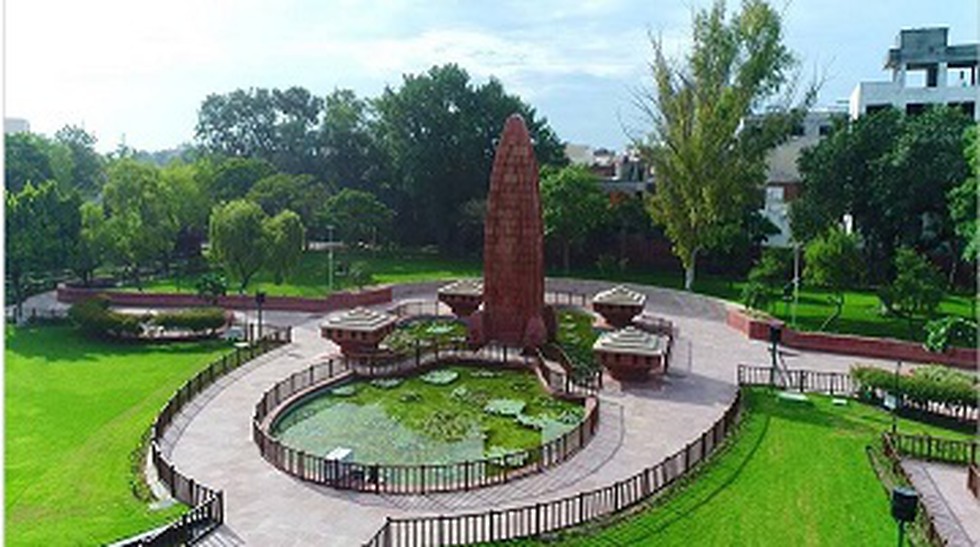 About:
In 2019, approximately Rs 20 crore was earmarked by the Centre for the commemoration of 100 years of the Jallianwala Bagh massacre.


Restoration and conservation work, and the building of facilities such as toilets, ticketing counters, and drinking water, have been undertaken by the Ministry of Culture.


The famous 'Shahidi Khu' or Martyrs Well, into which people jumped to escape the hail of bullets, is now enclosed in a glass shield — a controversial decision that has been criticised since it is perceived to restrict the view.


Background
The monument was first opened by then President Dr Rajendra Prasad on April 13, 1961, as a grateful nation's tribute to the victims of the massacre on April 13, 1919, when a large crowd had gathered at the Bagh to protest the arrest of nationalist leaders Saifuddin Kitchlu and Satya Pal.


In response to the massive gathering, the British officer Col. Reginald Edward Harry Dyer ordered his troops to fire into the crowd, killing several hundred people.