JALLIKATTU
Jan. 17, 2021
JALLIKATTUWith Assembly polls round the corner in Tamil Nadu, Jallikattu, the traditional bull-taming sport, has caught the attention of the BJP and Congress.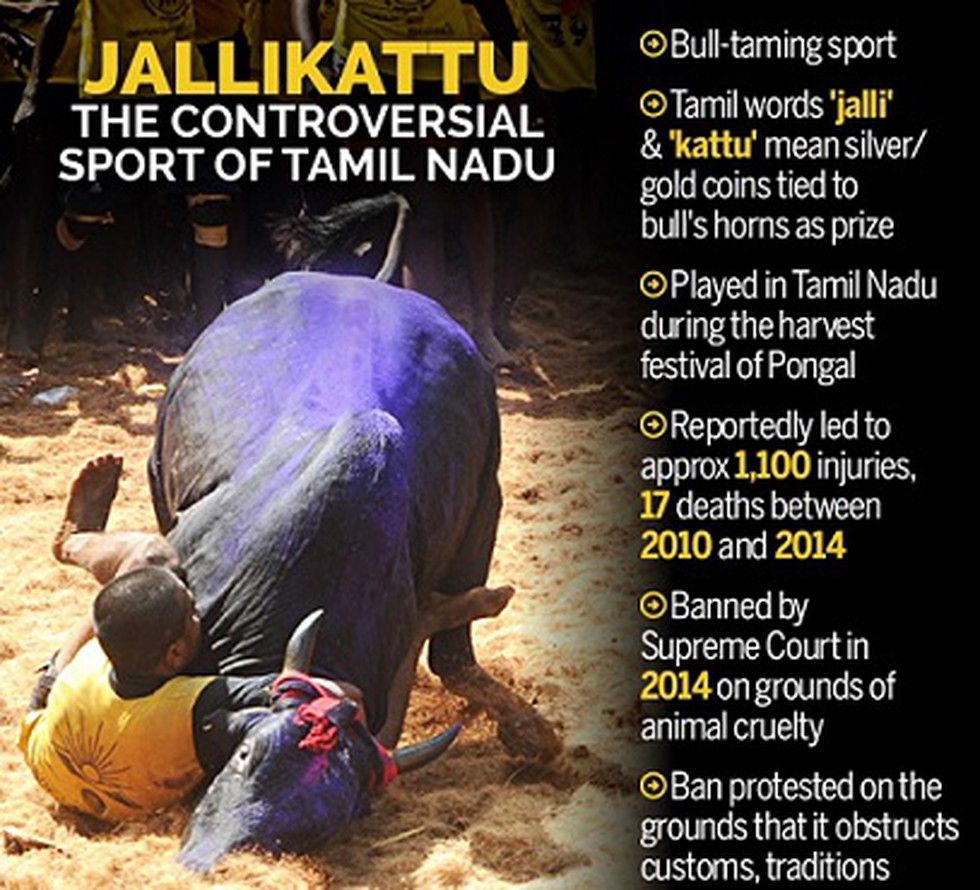 About:
The bull-taming sport is popular in Madurai, Tiruchirappalli, Theni, Pudukkottai and Dindigul districts — known as the Jallikattu belt.


Jallikattu is celebrated in the second week of January, during the Tamil harvest festival, Pongal.


A tradition over 2,000 years old, Jallikattu is a competitive sport as well as an event to honour bull owners who rear them for mating. It is a violent sport in which contestants try to tame a bull for a prize; if they fail, the bull owner wins the prize.


Jallikattu is considered a traditional way for the peasant community to preserve their pure-breed native bulls. Kangayam, Pulikulam, Umbalachery, Barugur and Malai Maadu are among the popular native cattle breeds used for Jallikattu.