JAPAN TO ACHIEVE ZERO CARBON EMISSIONS BY 2050
Oct. 28, 2020
Japan's prime minister, Yoshihide Suga, has said the country will become carbon neutral by 2050, heralding a bolder approach to tackling the climate emergency by the world's third-biggest economy.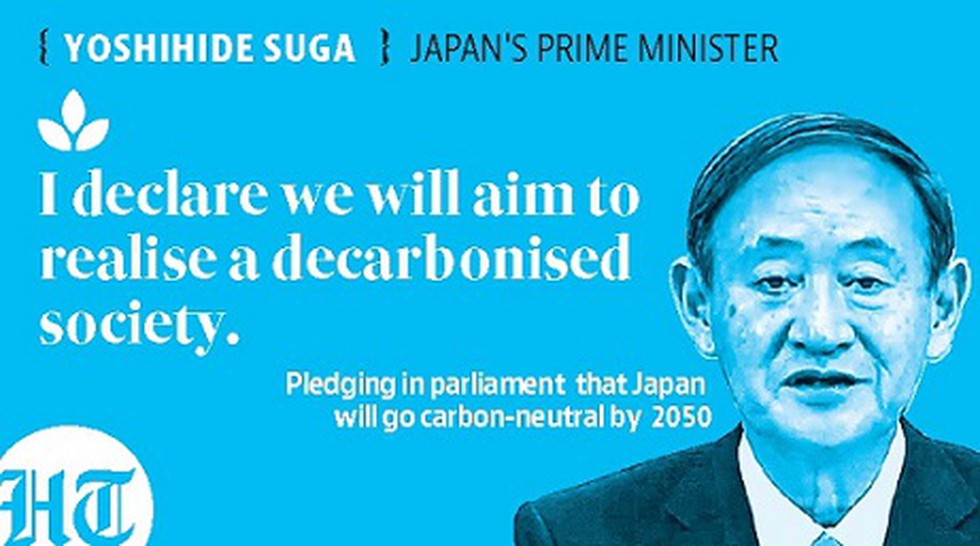 About:
Japan had come under pressure to strengthen its climate commitments after initially saying that it would achieve an 80% reduction in emissions by 2050 followed by carbon neutrality "as soon as possible" in the second half of the century.


The policy shift brings Japan into line with the European Union, which set itself a similar target last year, while China recently announced it would become carbon-free by 2060.


Japan's current energy plan, set in 2018, calls for 22-24% of its energy to come from renewables, 20-22% from nuclear power and 56% from fossil fuels.


Suga, who replaced Shinzo Abe in mid-September, did not provide details on how Japan would reduce carbon emissions to zero.