Kondaveedu Buddhist Remains
Jan. 29, 2019
The Department of Archaeology and Museums has found Buddhist remains under the 'garbhagriha' (sanctum sanctorum) of Sivalayam at Kondaveedu fort( Andhra Pradesh). According to the officials, these remains date back to later Satavahana period--1st to 2nd century A.D.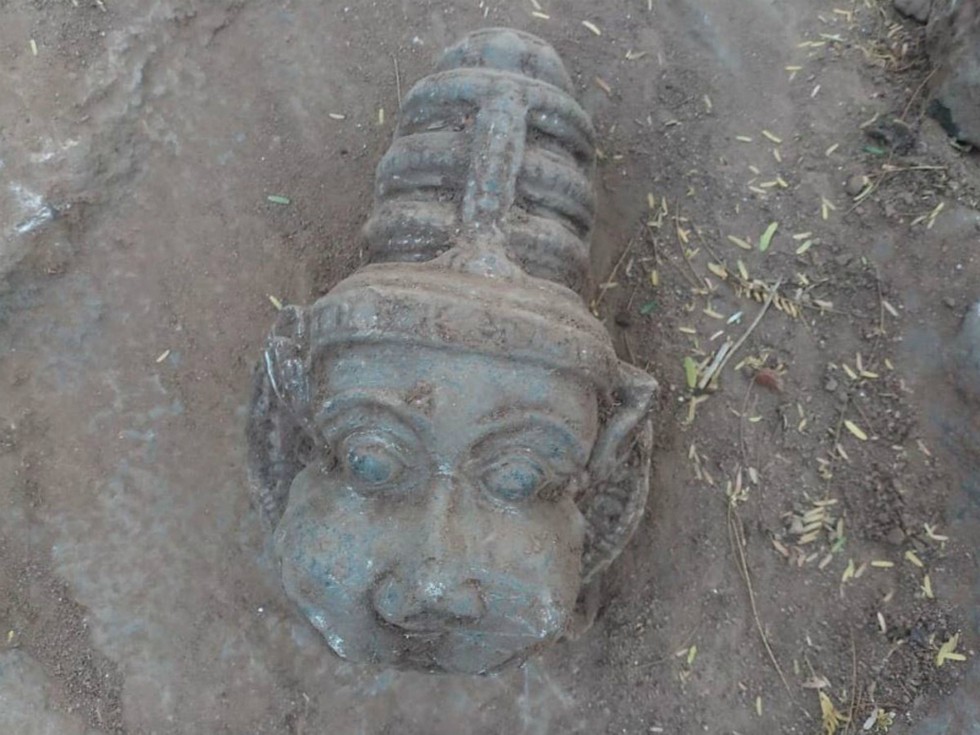 Background
The Department has taken up conservation and restoration of two temples — Sivalayam and Lakshmi Narasimha Swamy temple — in the fort recently.


During this process, the officials found the remains which included a petal design on railing piece, stupa, pillar etc.


Key Findings
A small Buddhist stupa in circular shape built with limestones with inner diameter of 13 feet was found after dismantling garbhagriha.


One part of Ayaka pillar, which is octagonal shape, was found near the stupa.


Railing panel having man riding a bull and a horse, with lotus designs, tiny floral motif etc were some of the remains that were unearthed from the site


One small fragment of Brahmi inscription was found in the stupa remains.


Based on this inscriptional evidence, it emphasises that Buddhism existed on Kondaveedu fort from Satavahana period.


It has eight letters i.e..'gha ra kha thasa a thaevaa.'