KUSHIYARA RIVER
Sept. 29, 2022
The Union Cabinet chaired has given its ex-post facto approval for a MoU between the Government of India and Bangladesh on withdrawal of upto 153 cusecs of water each by India and Bangladesh from common border river Kushiyara.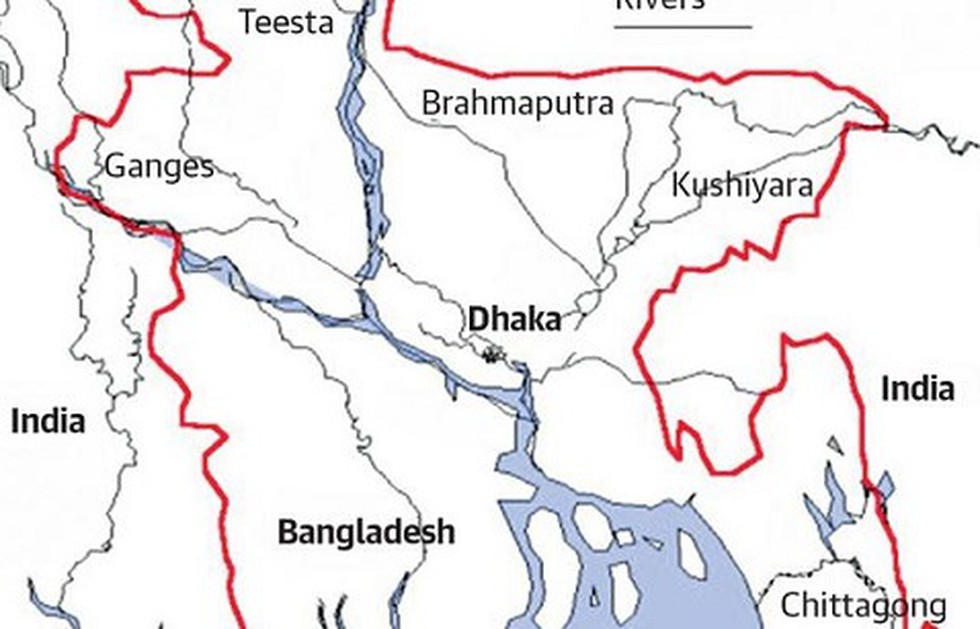 About:
The Kushiyara River is a distributary river in Bangladesh and Assam, India.
It forms on the India-Bangladesh border as a branch of the Barak River, when the Barak separates into the Kushiyara and Surma.
The waters that eventually form the Kushiyara originate in the uplands of the state of Assam and pick up tributaries from Nagaland and Manipur.