LYMPHATIC FILARIASIS
Oct. 31, 2019
Dr. Harsh Vardhan inaugurates National Symposium on the theme 'United to Eliminate Lymphatic Filariasis.'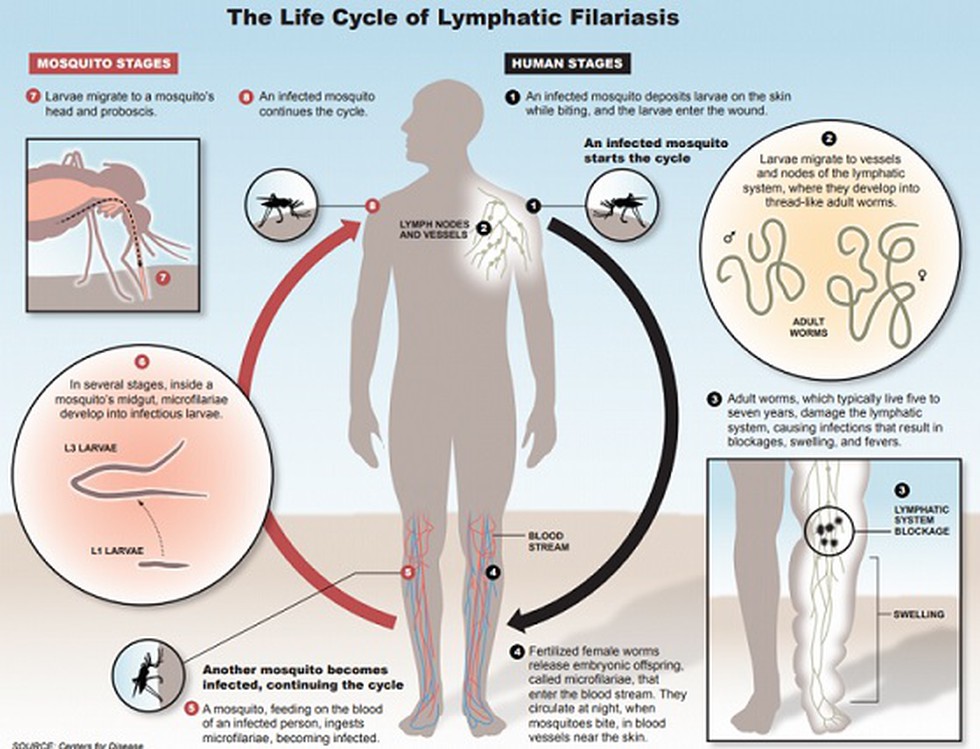 About:
Lymphatic filariasis (LF), commonly known as elephantiasis or Hathipaon, is a neglected tropical disease.


Cause: LF disease is caused mainly by Wuchereria Bancrofti and spread by Culex mosquito. This mosquito grows in dirty accumulated water. Infection occurs when filarial parasites are transmitted to humans through mosquitoes. The infection is usually acquired in childhood, causing hidden damage to the lymphatic system.


Effect: LF does not kill the affected people, but may cause permanent disfigurement, reduced productivity and social stigma.


Vulnerable groups: The disease affects the poorest population in society, particularly those living in areas with poor water, sanitation and hygiene.


Global scenario: It is one of the oldest and most debilitating neglected disease, which is currently endemic in 73 countries of the world, including India.


The Global Program to Eliminate Lymphatic Filariasis (GPELF) was launched by the World Health Organization in 2000.


Government of India launched the Accelerated Plan for Elimination of Lymphatic Filariasis (APELF) in 2018. By the end of February 2019, India successfully rolled out IDA treatment across 4 districts including Arwal in Bihar, Simdega in Jharkhand, Nagpur in Maharashtra and Varanasi in Uttar Pradesh.